The Carillion Crisis: All The Services Collapsed Building Firm Carries Out
15 January 2018, 13:48 | Updated: 28 October 2019, 15:53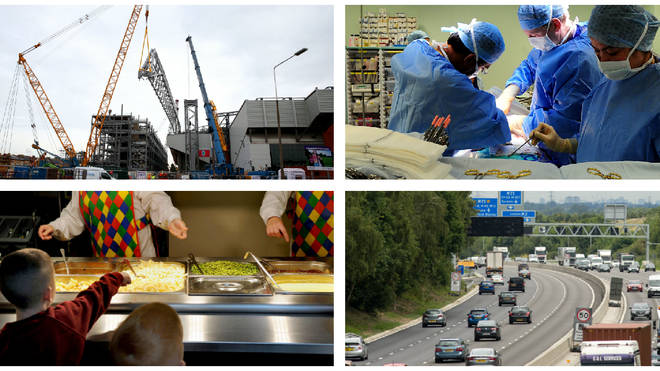 Construction firm Carillion has announced it is entering liquidation, leaving thousands of jobs and services hanging in the balance. Here's our guide to the services it provides in the UK which include major contracts in the rail industry, education and NHS.
Carillion employs around 43,000 people and operate in the UK, Canada and Middle East. 20,000 of those are in the UK.
Although Carillion's roots are in construction it currently provides a number of other services. These include ongoing maintenance in areas ranging from transport to power networks.
The Wolverhampton-based company describes itself as an "integrated support business" and is the second largest supplier to Network Rail.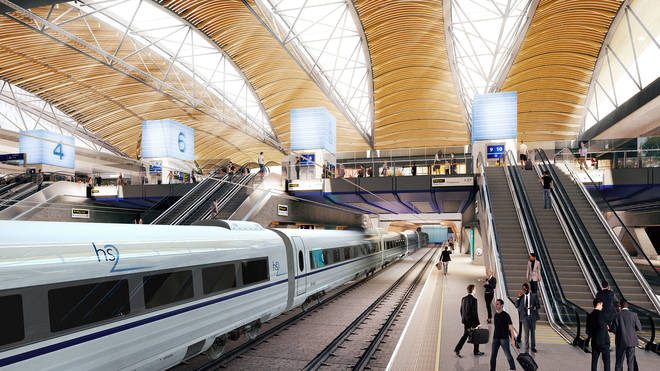 Carillion is one of the winning bidders for key work on the HS2 rail project but its portfolio includes much more:
GCHQ's "doughnut" base
The Beetham Tower in Manchester
London Olympics Media Centre
Rolls Building courts complex in London
Heathrow Terminal 5
Library of Birmingham
Liverpool FC's Anfield stadium expansion
The Battersea Power Station redevelopment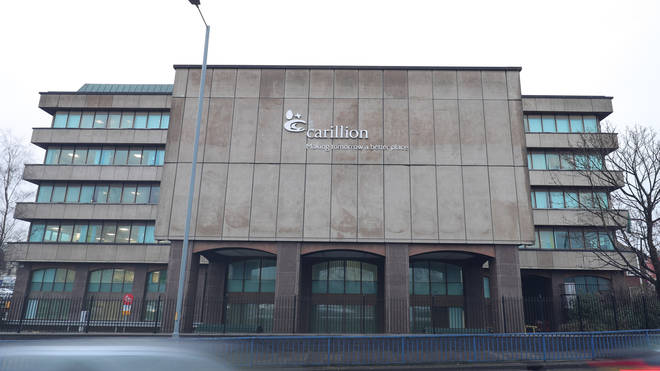 NHS
Carillion supports thousands of patients and healthcare professionals on a daily basis. In the UK it describes itself as "a leading provider to the National Health Service".
The country's largest and most prestigious NHS Trusts rely on them to deliver services that are "critical for the safe care of over three million patients each year."
Amongst the facilities and services it helps look after are:
200 operating theatres
11,800 hospital beds
Helpdesks
Engineering teams which carry out maintenance work


EDUCATION
Carillion has designed and built 150 schools and provide facilities management to 875 schools.
It currently provides mechanical, electrical and fabric maintenance services to 683 schools.
These include:
Catering: 32,000 school meals every day within the Primary and Secondary sectors
Cleaning: They clean more than 468,000m2 of school accommodation in 245 schools
Health & safety services
Energy management
Grounds maintenance Capital works
Property maintenance


TRANSPORT
Carillion provide integrated solutions for track, signalling, telecommunications, power (Overhead Line Equipment or OLE), civil engineering and building projects across the rail infrastructure network.
The company holds a major contract on the £56bn HS2 high-speed rail project.
Other works include:
Building 'smart motorways' for the Highways Agency
Upgrades track and power lines for Network Rail
Major contractor on London's Crossrail project
Roadbuilding and bridges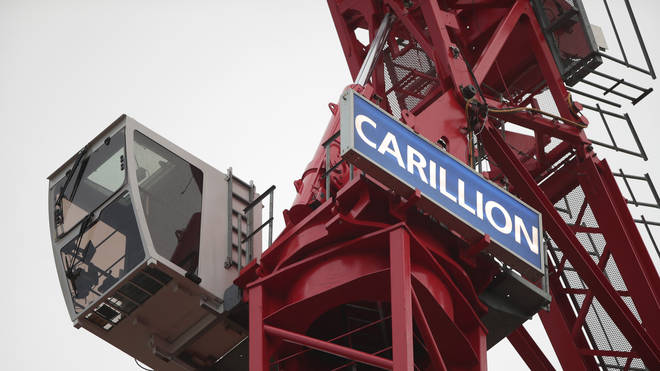 Carillion also maintains and repairs UK prisons, manages several public libraries in England and manages infrastructure and 50,000 homes for the Ministry of Defence.
Losses facing Carillion's lenders will far exceed the £900m of debt owed by the company when it collapsed. So, what are the lessons to learn?
LBC's Shelagh Fogarty spoke to Alan White, author of Who really runs Britain? and News Editor at Buzzfeed UK.
Alan said: "Government doesn't appear to be "smart enough" in the way it's been contracting services."
You can listen to his analysis here:
Earlier this month Carillion said it had "delivered another successful project at Edinburgh Waverley Station" where it installed modular crossover panels between platforms 10 and 11.
We've delivered another successful project at the #Edinburgh Waverley Station.
We installed the 150A and 150B modular crossover panels between platforms 10 & 11 during a 54-hour Christmas possession & 29-hour New Year possession. pic.twitter.com/mtApxGfcmc

— Carillion plc (@Carillionplc) January 2, 2018
On its website it says its vision is "to be the trusted partner for providing services, delivering infrastructure and creating places that bring lasting benefits to our customers and the communities in which we live and work."