Weather Warnings Explained: What Do The Different Colours Mean?
28 February 2018, 19:24 | Updated: 28 October 2019, 15:53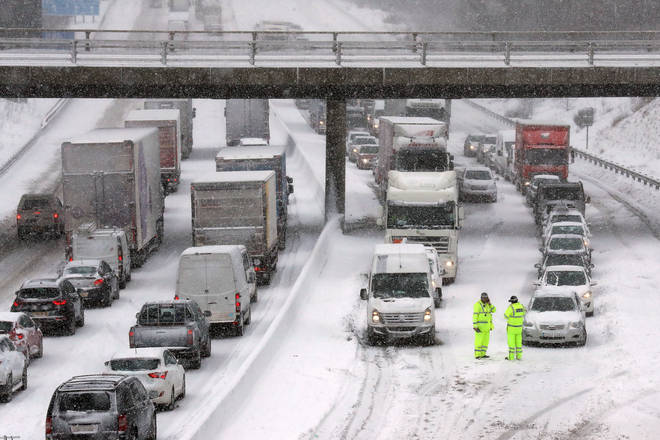 The Met Office has issued its highest weather warning as "the Beast from the East" tightens its grip on Britain, sending temperatures plunging and covering most of the country in snow.
The mercury is predicted to drop as low as -12C in some areas tonight.
UK commuters battled with delays and cancellations as trains were delayed and cancelled.
Weather warnings, including amber and red, are set to remain in place overnight and into Thursday morning.
But what do the different colours mean and why are they issued?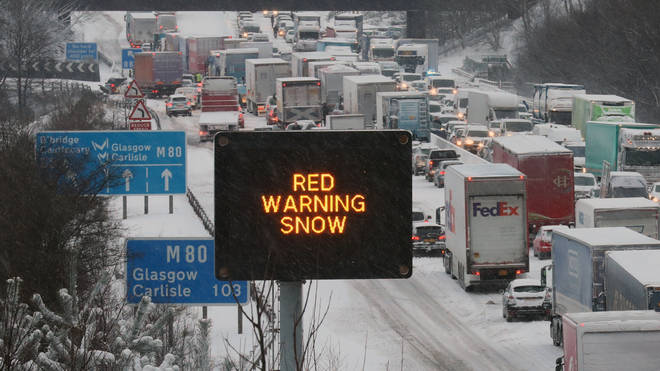 Red weather warning:
A red alert warns Brits that extreme weather conditions are expected and you should take action to keep yourselves and others safe.
The Met Office explains: "Widespread damage, travel and power disruption and risk to life is likely. You must avoid dangerous areas and follow the advice of the emergency services and local authorities."
A red weather warning has been issued to parts of Scotland between 3pm on Wednesday and 10am on Thursday.
It's predicted some areas of the country could see snow cover of up to 40cm.
The warning currently covers Central, Tayside and Fife, South West Scotland, Lothian borders and Strathclyde.
Amber weather warning:
Amber means you ought to be prepared to change your plans and protect you, your family and community from the impacts of severe weather.
These warnings remain in place for snow and ice for much of England and Scotland until at least Saturday.
The Met Office says: "There is an increased likelihood of bad weather affecting you, which could potentially disrupt your plans and possibly cause travel delays, road and rail closures, interruption to power and the potential risk to life and property."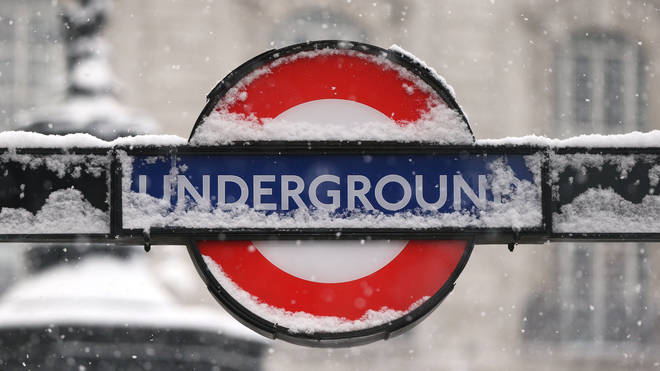 Yellow weather warning:
If a yellow warning is issued in your area it means severe weather is possible over the next few days and could affect you.
Yellow suggests that you should plan ahead thinking about possible travel delays, or the disruption of your day to day activities.
It means the Met Office is monitoring the developing weather situation and you should keep an eye on the latest forecast and be aware that the weather may change or worsen, leading to disruption of your plans in the next few days.
Get the latest forecast for your area here.