Donald Trump Effigy Unveiled In Edenbridge
2 November 2016, 15:22 | Updated: 2 November 2016, 16:42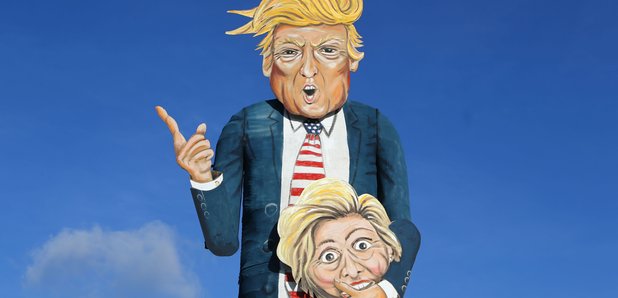 This is the humongous Donald Trump effigy that's going to be burned in a Kent bonfire.
The effigy shows Trump holding the head of Hillary Clinton and wearing shorts with "traditional" Mexican cartoon characters on them.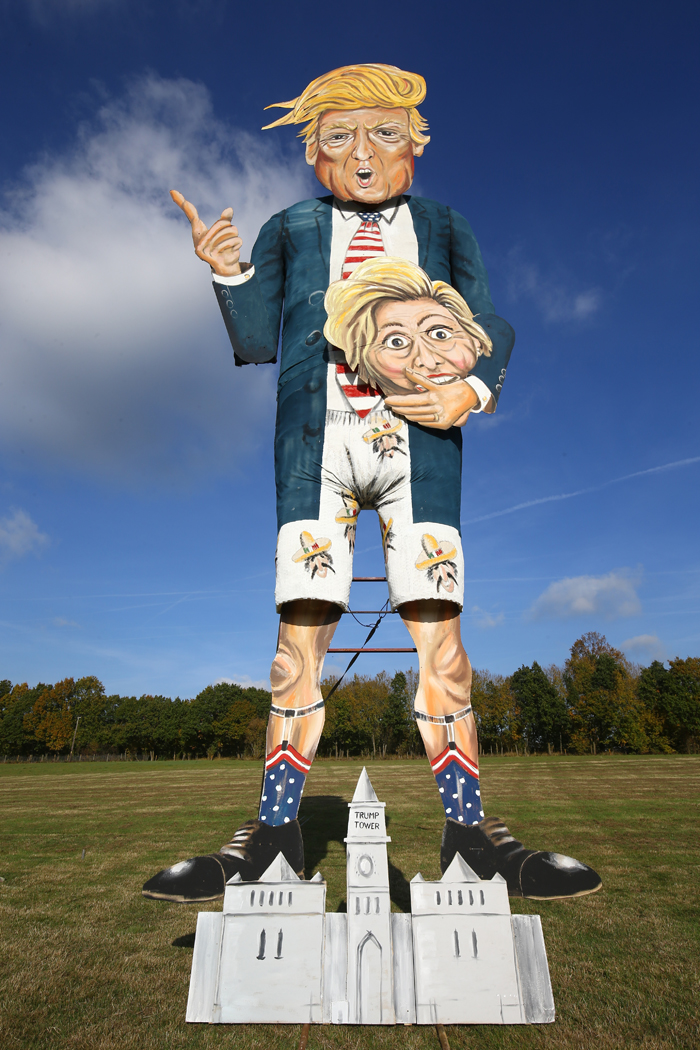 Edenbridge's bonfires have been poking fun at famous figures for more than 20 years.
It's reported that other contenders to be burned this year include Boris Johnson, Sir Philip Green and Sam Allardyce.