Biden Wins: US Election 2020 News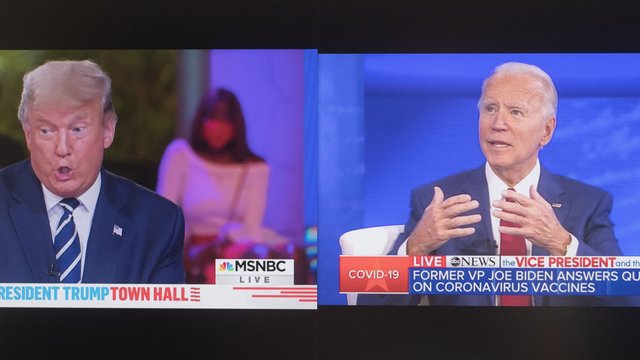 US Election 2020
The 59th United States presidential election was held on Tuesday, November 3, 2020. 

Voters chose to elect Democrat Joe Biden as President and Kamala Harris as the Vice President.

The Democrat and former Vice President to Barack Obama has so far amassed 279 electoral college votes in the 2020 election - taking him over the 270 threshold for victory. That is compared to Trump's total of 214 electoral votes thus far.

The projected election result means Donald Trump becomes the first one-term president since the 1990s.
View more
More US Election 2020 News