Is Donald Trump "The Fittest President Ever"? LBC's Fact-Check
16 January 2018, 21:06 | Updated: 17 January 2018, 08:03
Donald Trump's doctor claimed he would be the healthiest President ever. As his first physical examination is released, we look at how he compares to the two previous Presidents.
Weight
George W. Bush: 190 lbs
Barack Obama: 175 lbs
Donald Trump: 239 lbs
Blood Pressure: Should be between 120/80 and 140/90
George W. Bush: 118/74
Barack Obama: 110/68
Donald Trump: 122/74
Resting Heart Rate: Normal is 60-100bpm. The lower the number, the more efficient the heart.
George W. Bush: 43bpm
Barack Obama: 56bpm
Donald Trump: 68bpm
Cholesterol to HDL ratio: Over 3.5 gives higher risk of heart disease
George W. Bush: 4.05
Barack Obama: 2.8
Donald Trump: 3.3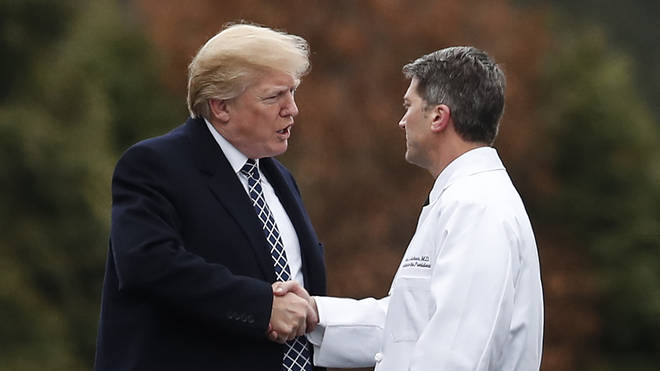 Donald Trump's medical also shows he takes a daily anti-baldness pill and a statin, which will be increased to keep his cholesterol down.
Doctor Ronnie Jackson encouraged the President to do more regular exercise, but said he got full marks on the cognitive test.