Andrew Castle: In Praise Of Jeremy Corbyn
29 December 2016, 09:10 | Updated: 29 December 2016, 09:13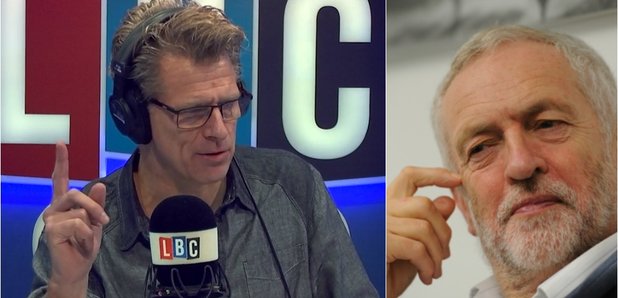 At last, says Andrew Castle, Jeremy Corbyn is showing what he's all about.
Andrew Castle admitted that he's been harsh on Corbyn in the past - but he's been impressed so far by the Labour leader's apparent relaunch. Today Corbyn is on the front page of the Guardian with a stinging attack on Theresa May, who he compares to Henry VIII.
Castle said: "You know, we sit here day after day and it's almost funny how inept, at times, it appears Jeremy Corbyn is.
"He loses the Parliamentary Labour Party, his Shadow Cabinet resign en masse, we can't get the front bench talking to the back bench and agreeing an immigration policy, when immigration was clearly a huge deal in Brexit and everything else.
"Then we hear a few days ago that there's going to be a relaunch and a revamp, he's going to do more TV interviews.
"He's going to come on the radio more - we'd love that! - and do you know what? He's doing it!"
Andrew continued: "It is in the Guardian today, which of course is going to support him, it's going to give him a sympathetic hearing, but it's fantastic. He's actually come out and actually said something!
"There is policy substance here, isn't there?
"Mind you, 'you're not Henry VIII', I don't know if it starts great, but it's a classic.
"'You're not Henry VIII, Corbyn tells May in row over Brexit vote."