Theresa May Is Not A Foolish Person Any More Than David Davis
14 October 2018, 12:06
Dominic Grieve believes his party is "sufficiently united" to not see a vote of no confidence against Theresa May.
The remainer told Andrew Castle that he doesn't anticipate a general election, as former Brexit secretary David Davis makes a call to cabinet ministers to stage a mutiny against the Prime Minister to 'kill' her Brexit plan.
Mr Grieve said: "Replacing [Theresa May] is not going to solve any problems at all, because the questions that will have to be tackled afterwards are exactly the same ones that exist at the moment.
"Theresa May is not a foolish person and more than David Davis is a fool.
"They are both struggling to try to square circles."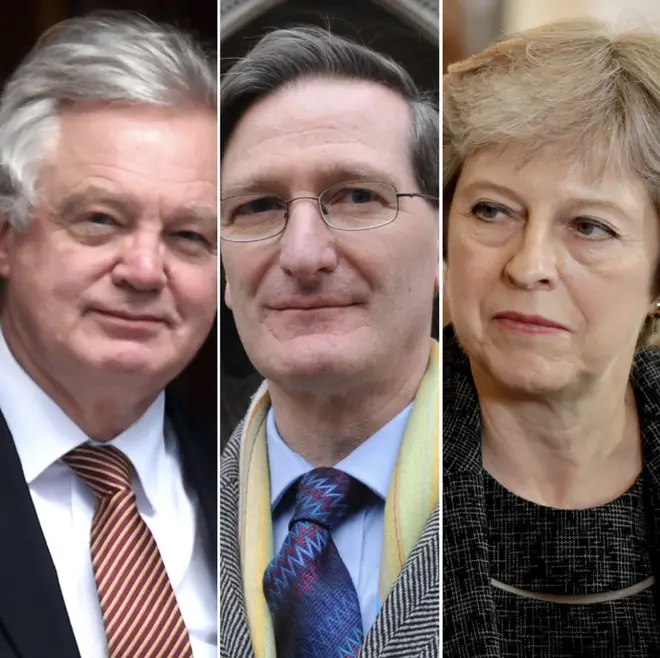 Writing in The Sunday Times, Mr Davis said: "This is one of the most fundamental decisions that government has taken in modern times.
"It is time for the cabinet to exert their collective authority. This week the authority of our constitution is on the line."
- What is the Chequers Deal? Theresa May's Brexit plan explained.