Andrew Marr: 'immigration isn't going away - and if politicians don't discuss it, extremists will'
2 November 2022, 18:26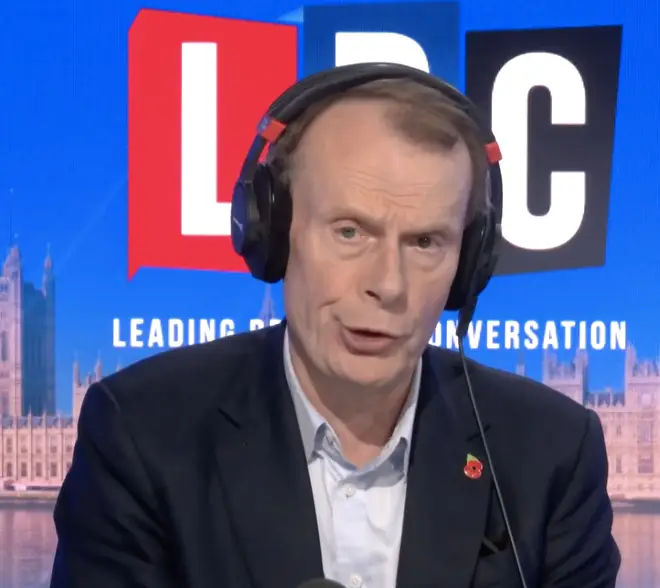 Politicians must be frank on immigration - because if they aren't, extremists will fill the gap, Andrew Marr has said.
Opening LBC's Tonight with Andrew Marr, Andrew said that "immigration... is an issue that won't be going away" and pointed out that local councils in Kent, where many migrants are being held, say they are at "breaking point".
"In the old days the left didn't much like talking about immigration. Immigration was for right wingers,  closet racists and xenophobes," he said.
"Well, how times change. In the Commons today the Labour leader Keir Starmer used every single one of his questions to Rishi Sunak to hammer him on the Tories record on illegal immigration.
Andrew went on: "With 50,000 people predicted to make the crossing across the channel this year, with the appalling conditions in Manston, that overcrowded camp in Kent and with the latest figures released today by the Office of National Statistics showing that the foreign-born population of England and Wales is heading for one in 7 people - nearly 10 million in all - immigration in general is an issue that will not go away.
Read more: 'Show us some respect:' Albania's PM blasts Braverman for 'blaming' his countrymen for Britain's migrant crisis
Read more: Who broke the asylum system? Sir Keir clashes with Rishi at PMQs as he calls for PM to appoint a 'proper' home secretary
"And if mainstream politicians don't discuss it, there are plenty of extremists eager to step into the gap. Earlier this week the home secretary Suella Braverman called the arrival of migrants an invasion of England's south coast - words condemned by the UN human rights commissioner and the prime minister of Albania, from where some 12,000 people have come this year. More about Albania later.
Watch Tonight with Andrew Marr exclusively on Global Player every Monday to Thursday from 6pm to 7pm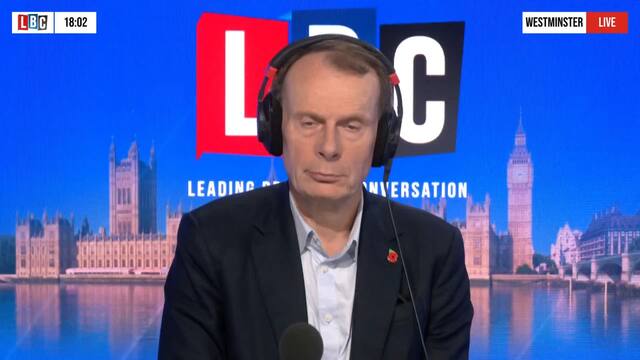 "But Braverman also provided the Labour leader with his attack line this afternoon. She'd said the asylum system was broken and illegal migration, was out of control. Sometimes – note to self - the best questions are the shortest ones.
"Rishi Sunak fought back with some vigour. He accused Labour of having a blank sheet of paper instead of a policy, and reminded Starmer - again - that he'd once backed the then Labour leader Jeremy Corbyn. But what we didn't hear from the new Prime Minister was a detailed defence of his government's current record because, frankly, that's pretty indefensible."
You can also listen to the podcast Tonight with Andrew Marr only on Global Player.
Amdrew added: "Now Rishi Sunak does have his own ten-point plan on migration, unveiled with great fanfare during the Tory leadership contest he lost in the summer. But, we learned today from Number Ten, all his pledges during the leadership contest are being reviewed by his own government - right now, not one of them stands.
"And then this afternoon came a letter from 14 council leaders, most of them Conservatives, in Kent and Medway, telling the Home Secretary that because of the number of unaccompanied migrant children - and now adults too - that it has to accommodate, 'put simply, Kent is at breaking point.'"