Boris Johnson 'definitely' will answer questions on lockdown breaches, Rachel Johnson says
24 May 2023, 08:37 | Updated: 24 May 2023, 09:34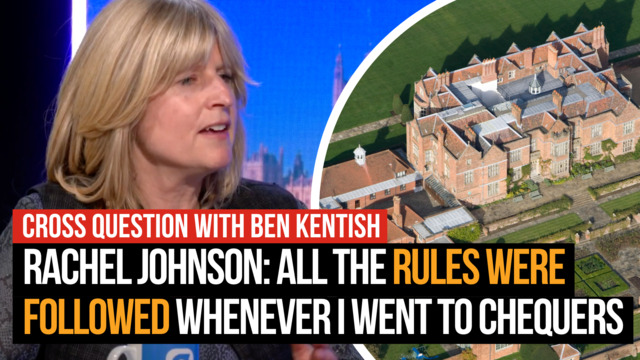 Rachel Johnson: 'All the rules were followed whenever I went to Chequers'
After fresh concerns there may have been other rule breaches during lockdown at Chequers, Rachel Johnson said she felt the rules were followed while she was there.
Speaking to Ben Kentish and the rest of the Cross Question panel last night, Rachel said: "It is probably time to move on from Partygate, however, I am not one to call into question the shoe leather and elbow grease that has been demonstrated by our reporters.
"They do a fantastic job", she continued. "Whether I like, or my brother likes the results of their efforts, is immaterial."
"If he has questions to answer, he will definitely be answering them", Ms Johnson said.
Listen to Rachel Johnson's Difficult Women podcast on Global Player.
She added: "I see that the family name has been brought into it slightly, and all I will say on that point...is that as far as I'm aware, all the rules were followed whenever I went to Chequers, which wasn't often enough."
READ MORE: Boris 'threatens to sue Cabinet Office' over Covid 'stitch-up' after latest lockdown rule-breaking claims
Watch Ben Kentish host Cross Question on Global Player.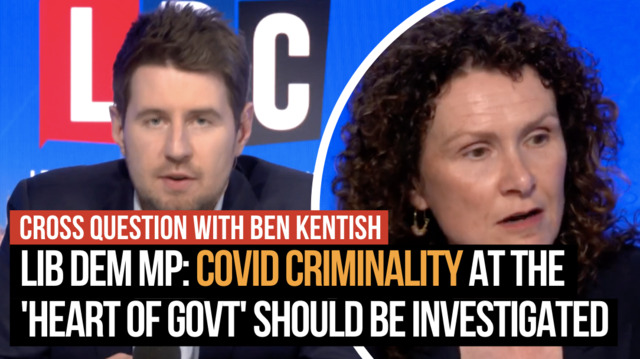 Lib Dem: It's right for Covid criminality to be investigated when it's at the 'heart of government'
Listen and subscribe to Unprecedented: Inside Downing Street on Global Player
It is alleged that the former Prime Minister broke COVID meeting rules by hosting family and friends at his country home. He already testified before the Privileges Committee about Partygate.
On these latest claims concerning Chequers, a spokesperson for Boris Johnson has said: "No contact was made with Mr Johnson before these incorrect allegations were made both to the police and to the Privileges Committee. This is both bizarre and unacceptable.
READ MORE: Boris Johnson 'planned to oust Rishi Sunak as Chancellor before he resigned', claims former media chief
"For whatever political purpose, it is plain that a last-ditch attempt is being made to lengthen the Privileges Committee investigation as it was coming to a conclusion and to undermine Mr Johnson."
READ MORE: Boris Johnson's wife Carrie is pregnant with third child and will give birth 'in just a few weeks'