Eddie Mair Joins LBC
2 July 2018, 09:29 | Updated: 28 August 2018, 15:15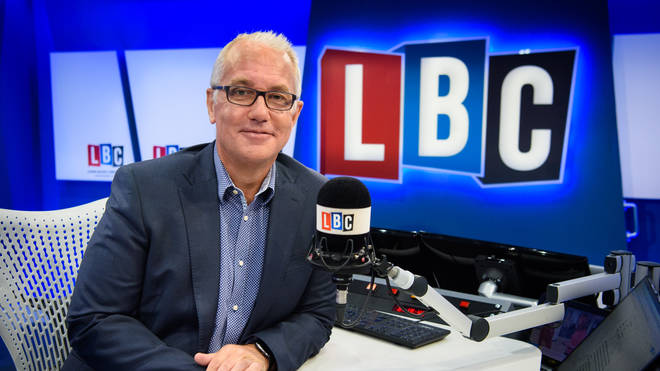 Eddie Mair is to join LBC to host a brand new show on Britain's biggest commercial news talk station from September.
The broadcaster and presenter is leaving the BBC where he has hosted Radio 4's PM for 20 years.
Talking about his decision to sign for LBC, Eddie said: "LBC has established itself as a ground-breaking broadcaster.
"Innovative, informed and fun with appointment-to-listen shows and a reputation for setting the agenda. Its growth has been driven by bosses and staff who are passionate about radio, which is why I am eager to get started."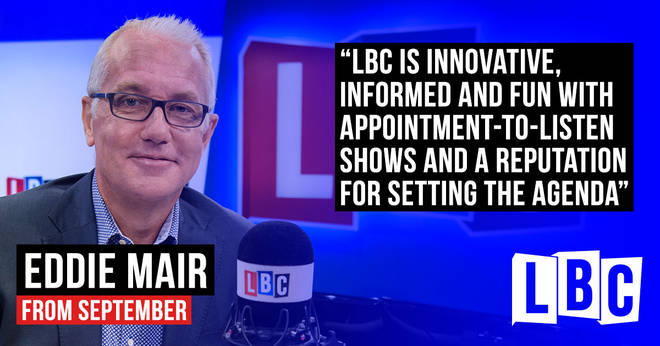 - New LBC autumn schedule revealed
James Rea, Managing Editor of LBC, added: "Eddie is hugely respected broadcaster and I'm absolutely delighted he's joining LBC. He will be a fantastic addition to our formidable line-up. I know Eddie's new show will be exceptional when it launches in September."
Eddie will host LBC's new Drivetime programme between 4-6pm, Monday-Friday from September 3rd.
Mair joins a powerful, award-winning line-up at LBC, which includes Nick Ferrari, James O'Brien, Shelagh Fogarty, Iain Dale, Nigel Farage, Maajid Nawaz and Matt Frei.
In May, LBC recorded the highest audience figures in the station's 45-year history with 2.2 million people tuning in every week.
It was announced earlier this year that Mair was leaving the BBC after more than 30 years at the corporation.
He's one of the most popular voices on British radio and has won many awards including being named Speech Broadcaster of the Year and News Journalist of the Year.
Eddie was born in Dundee and began his journalistic career at Radio Tay in the city, hosting weekly phone-ins, news shows and the breakfast show.
Welcome Eddie to LBC using the hashtag #EddieMairOnLBC.
It's official. I'm delighted to welcome the incomparable @eddiemair to @LBC. His signing is a real statement of intent from LBC and I'm very much looking forward to working with him. I first became a fan when he was on 5Live back in the day - a truly exceptional broadcaster. pic.twitter.com/oeLawn1uyo

— Iain Dale (@IainDale) July 2, 2018