Gary Lineker's Agent Blames Gender Pay Gap On A "Failure Throughout The Ages"
21 July 2017, 12:17
Gary Lineker's agent has described the BBC's gender salary gap as a "failure throughout the ages".
On Wednesday it was revealed that the football pundit was being paid between £1.75m and £1.8m by the broadcaster - the second highest paid star at the corporation.
Claudia Winkleman was the highest paid female presenter, earning between £450,000 and £500,000 between April 2016 and 2017.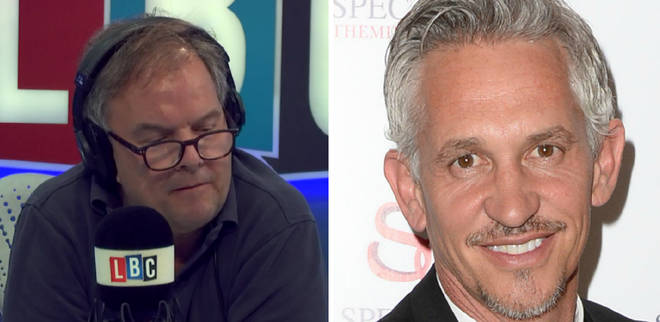 The pay gap revelation has sparked a backlash, but Lineker's agent, Jon Holmes, says men earning more than their female counterparts has "always been the case".
Speaking to Matt Frei, he said: "It is a failure throughout the ages quite frankly.
"It's a failure of trade union leaders throughout the ages, some of it is expectations, some of it is that too many high positions are held by men."
Mr Holmes made headlines overnight after some media outlets claimed he'd suggested the pay gap was caused by female agents.
The agent rubbished the accusation, insisting he actually said "women's agents" should be "ashamed" if their clients are doing the same job as a man but being paid differently.
Watch the interview above.