Safety first
30 September 2017, 21:09 | Updated: 30 September 2017, 21:13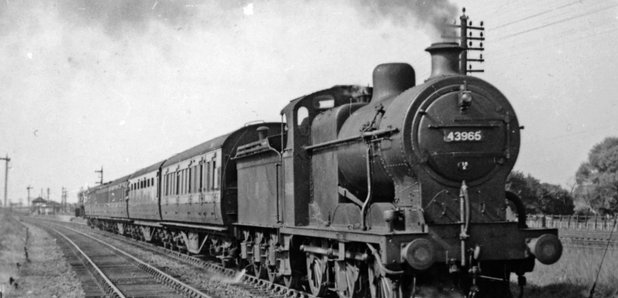 Here comes another train strike.
You could set your watch by them.
This time it is the turn of the Tube drivers, who are concerned that their working conditions are not to their satisfaction, which is to say that they actually have to come in for work.
The Underground shutdown will begin at midnight on Thursday and last for 24 hours by which time it will be midnight on Friday, so that's a long weekend for all those lucky drivers who are not rostered 'till Monday.
This action, we are assured, is the first salvo in a forthcoming 'Autumn of Discontent', which sounds like the name of a film that Nicole Kidman would get an Oscar for.
In addition to the walkout on the Tube, we can look forward to strikes planned on buses and trains which will not be limited to London, so that the rest of the country does not feel left out.
As the entire Tube network will shut down next Thursday, commuters have been told that they are better off walking to their jobs or staying in to work at home.
"Working at home" is not what people, who normally have to get up with an alarm clock set just far enough away that they have to get out of bed to turn it off, will do if they stay in.
Just because they don't have to squeeze themselves into a carriage or bus or sit in traffic sweating, it does not mean that they will use that freed up time to put in a full shift.
"Working at home" actually means "taking the day off", or doing the absolute minimum required to make it look like they are not slacking.
There will be a luxurious lie-in, followed by a late breakfast, television shows that must be watched, followed by lunch and a nap, after which it will time to open a bottle of wine, because it will be five o'clock somewhere.
The cost to the economy will be huge, business will suffer and that is why the Tube drivers are some of the most highly paid unskilled workers on earth – they have the welfare of millions to use as leverage to get what they want.
And what they want includes, but is not limited to: a 32 hour 4 day week, holidays, sick leave and pensions that are 100% of salary, longer holidays and retirement at 55 in a list of demands that is as long as the terms and conditions on an iTunes contract.
If the strike goes ahead, Tube trains will be scarce and buses will be packed, and the traffic will be a nightmare.
Nigel Holness, director of network operations for London Underground, said: 'Should the planned strike action go ahead, there will be substantial disruption.'
They don't pay him the big money for nothing.
Transport for London warns that road journeys will take longer than normal and that people are advised not to drive into central London unless "absolutely necessary".
As opposed to normally, when Londoners drive into central London just for the thrill of the open road!
In the next few months, bus controllers, rail workers and tube drivers in announcing strikes in the coming weeks - they're falling out of work like leaves off a tree.
In the short term, members of the Rail, Maritime and Transport union at Southern, Merseyrail, Arriva Rail North and Greater Anglia will walk out on October 3 and 5.
The Southern dispute seems to have been going on for aeons.
That one is supposed to be about their safety concerns over driverless trains.
The problem, they say, is that if the driver has to close the doors of the train, without the assistance of a guard, there will be safety implications.
It looks to the ignorant outsider (me) like they are more concerned with the employment implications of doing away with the dedicated button pusher at the back.
They are picking a fight with the future.
Still, if all the trains are safely parked in sidings, imagine how safe they will be then.