Lembit Opik Rings LBC To Accuse Nigel Farage Of Meddling In US Election
14 November 2017, 20:45
This is the moment Lembit Opik called LBC to accuse Nigel Farage of meddling in the US election to get Donald Trump elected.
The former Liberal Democrat MP was prompted to call in after the Ukip MEP today accused the European Union of being involved in one of the biggest plots of "international political collusion in history".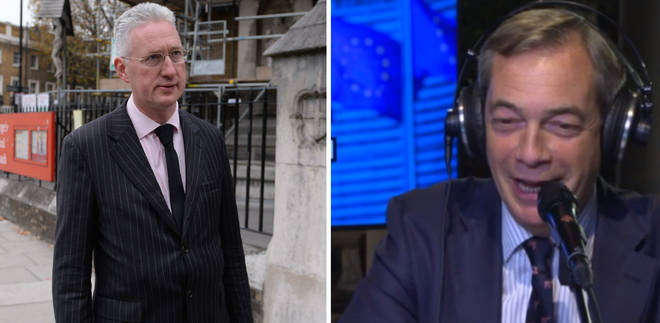 While Theresa May raised concerns about Russia meddling in elections, Nigel said it was important to look at other groups which have contributed or influenced politicians with their own agenda.
He specifically alluded to billionaire George Soros, who recently donated billions to a pro-EU charity called Open Society.
But as Nigel put forward a passionate argument on his nightly LBC show from Strasbourg, he was challenged by Mr Opik.
He told the LBC presenter: "It could be argued Nigel Farage that you were instrumental in creating the glorious victory of Donald Trump in America - you were meddling around there!"
And you can watch Nigel's reaction in the videoabove.