School Governor Says He Was Bullied Into Reversing Ban On The Hijab
11 February 2018, 15:08
St. Stephens Primary School in London has been at the centre of a controversy surrounding the head teachers decision to ban the hijab in school.
Arif Qawi was the Head of School governors at the school but stood down due to the amount of abuse and criticism he received for supporting the head teachers decision to ban the hijab for pupils under the age eight.
He told LBC that after the Sunday Times published an article about the decision, "less the 10 percent of the parents objected" to the ban. But they were "rabble-roused" by influential members of the community.  
Martin challenged Arif, saying that surely the sign of a good leader was to against the heard. Arif explained that as soon as he heard the ban was set to be reversed he planned to resign because he "didn't agree" with the reversal.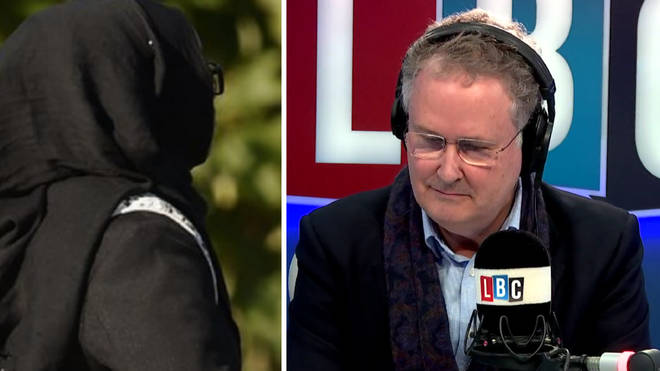 Arif said that he "felt sorry" for the headteacher who was "losing control of her school" over the issue. Arif said she had experienced "vile abuse" since the decision went public.
Arif said that amongst all the abuse what stuck out was that one parent who told him that "Britain is a multi-cultural society, not a secular society." He said that this was very telling because if we're truly multi-cultural we have to accept extreme ideologies.