Jacob Rees-Mogg's Message To Those Who Still Think Brexit Won't Happen
11 June 2018, 13:48 | Updated: 11 June 2018, 14:18
Jacob Rees-Mogg issued a strong message to people on both sides of the Channel who still think Brexit is not going to happen.
The Conservative Brexiteer was taking your calls as part of his fortnightly LBC phone-in when he declared it was time to "talk seriously" about Britain's departure from the EU.
The EU (Withdrawal) Bill returns to the Commons this week as the government attempts to overturn amendments put forward by the House of Lords.
Peers added 15 changes to the legislation last month with proposals designed to keep the UK closer to the EU after Brexit.
Mr Rees-Mogg told Nick Ferrari the legalisation passing into law would "considerably" strengthen Theresa May's negotiating hand.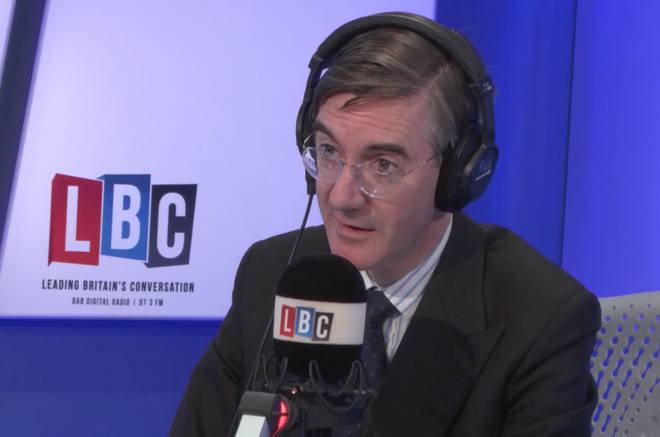 He said: "There are still people in Brussels and in the UK who think that we're not really going to leave.
"A number in the House of Lords and people who went over to speak to Barnier and try to encourage him to slow things down, not do too much and then perhaps if we get bogged down in detail we might not really leave.
"Once the Withdrawal Bill is through the Prime Minister can say 'Look we really are leaving it's now in our domestic law and it's in EU law'."
The MP for North East Somerset finished: "So let's talk seriously about what our future relationship is going to be like and how we leave this organisation."