The Moment Van Driver Who Went Viral Takes On Jacob Rees-Mogg On Customs Union
29 May 2018, 09:24 | Updated: 29 May 2018, 15:06
This is the moment that Ciaran, the express van driver who went viral on LBC last week, went head-to-head with Jacob Rees-Mogg over the Customs Union.
- The Van Driver Being Put Out Of Business By Brexit
Last week, Ciaran called James O'Brien to give detail of how his company would be affected if the UK leaves the Customs Union, revealing that it would put it out of business overnight.
He got his chance to tell his situation to Mr Rees-Mogg, one of the leading Brexiteers. And he wasn't happy with the answers he was given.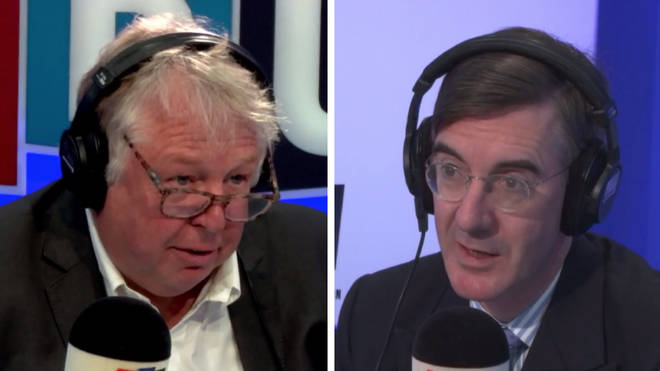 After listening the backbench MP's answer, Ciaran told him: "There's not one single White Paper that the government has yet produced on road transport, apart from permits for trailers.
"Everybody will be affected. Driving licenses will be affected.
"This is going to put small and medium-sized businesses out of business overnight. We won't be able to compete and all you're going to have is the large companies running it.
"I transport exhibitions, I transport car parts for just-in-time production lines, I do band work for concerts. They cannot go by truck, they must go by van.
"They rely on the smooth and frictionless transport over borders from Dover to Calais, where you do not stop to clear customs. There's nowhere to stop and it will be an absolute disaster when it does."
Mr Rees-Mogg responded: "There will be a White Paper, there is a Bill on transport going through the House of Commons at the moment and the issue with driving licenses is at the forefront of the Department of Transport's mind already and they have a solution in sight.
"I think the fears are being overstated."