Sadiq Khan Opens Up Over Being A Target Of Far-Right Terrorist Darren Osborne
1 March 2018, 11:46
Sadiq Khan has opened up about having to tell his family that the Finsbury Park attacker was planning to kill him.
During the court case into Darren Osborne's attack, it was revealed that the far-right terrorist was originally hoping to attack Jeremy Corbyn and Sadiq Khan.
Speaking to James O'Brien on LBC, the Mayor of London said he was told about the threat the day after the Finsbury Park attack last year, in which one man was killed.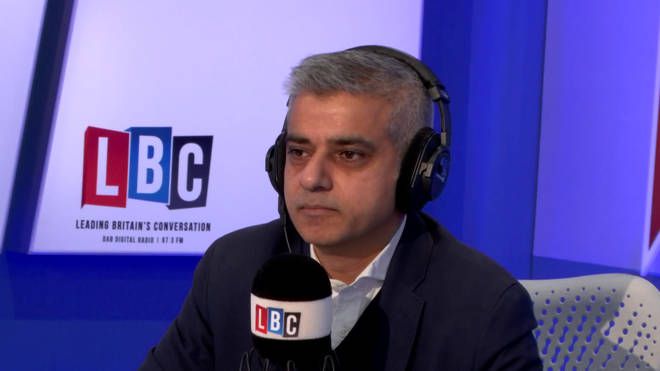 Asked how you process an incident such as this, the clearly emotional Mayor said: "It's not nice.
"But the thing about terrorists is they want to harm, injure, kill people randomly. There probably are terrorists planning to cause destruction to our city now, as we speak. God forbid, you and your family could be the victims, me and my family could be the victims.
"When people hate you individually rather than as one of the population of London, it's not a great feeling."
James asked him how he brought it up to his family. Sadiq said: "I've got young girls. I've got a mum. You've got to mention it in a sensitive way.
"The key thing for us is to be responsible and to realise that we live in a great city. The police look after us and I'm not going to allow someone like Darren Osborne or people of his ilk to stop me living my life. I'm not going to allow that."