Met Office 'snow bomb' weather forecast: Is snow coming to the UK?
25 January 2023, 11:38 | Updated: 25 January 2023, 14:55
Weather experts have forecast freezing temperatures for February which could rival the Beast from the East - but will it bring snow? Here's a look at the predictions.
Temperatures in much of the UK have been very cold this week with freezing fog cancelling more than 85 flights at Heathrow airport and travel disruption thanks to an arctic blast.
However, weather forecasts are looking up as we approach the weekend as temperatures will rise up to nine degrees - an above average heat for this time of year.
But weather experts don't think we're in the clear of snow and more freezing stints just yet as they warn of a 'snow bomb' that could potentially hit in February as temperatures are set to take another huge dip.
Read more: Parts of UK to be hit by 'heavy snow' as Arctic blast set to bring -3C freeze
Read more: More than 130 flood alerts in place as heavy rain moves south with 9cm expected in some areas
They have said the same event that caused the Beast from the East in 2018, could take place again next month as high polar vortex winds circling around the North Pole could escape south.
Is snow coming to the UK?
The Met Office forecast doesn't currently predict any snow for the next seven days in the UK, but they have said there is a 90% probability of severe cold weather/icy conditions returning for the whole of England later this month and early February.
Over the next five days, much of the UK will see plenty of cloud with scattered showers, with some places seeing temperatures at slightly above average for this time of year.
However, according to weather maps from WX Charts, snow could arrive as early as February 5th in parts of the UK.
They are also predicting a sudden stratospheric warning (SSW) - when the polar vortex winds weaken to such an extent that the air temperature in the Arctic suddenly heats up, sending the freezing air south in even greater mass.
Met Office forecaster Alex Deakin said: "Computer models show an SSW is a possibility."
These are the same weather conditions that caused the Beast from the East in 2018 and the Big Freeze in December 2010.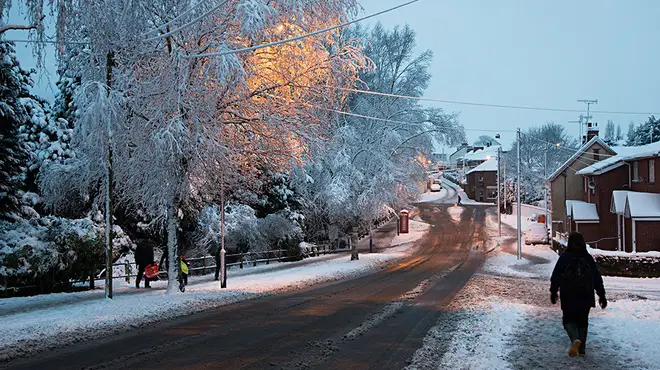 What have the Met Office forecast for February?
On their website, the Met Office haven't officially forecast any snow for February just yet as they continue to observe the situation.
Looking at next month, they said: "Changeable weather conditions are likely to bring rainfall, heavy at times, to the north and west. The south and east are expected to see some lighter rain or showers at times, interspersed with some drier and brighter periods."
They've also forecast "settled conditions" for the middle of the month bringing a greater risk of overnight frost and freezing fog once more.
They added: "Temperatures are expected to be generally at or slightly above average, although a brief colder spell remains possible."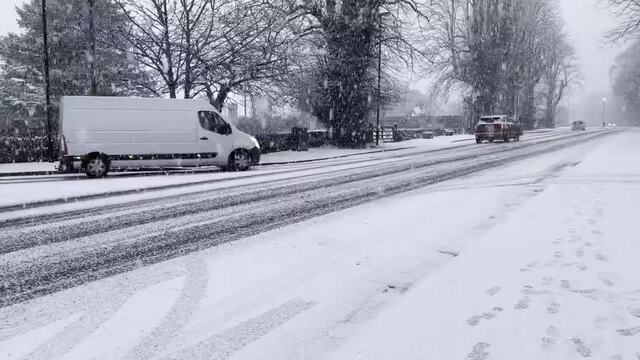 Snow falls in Co Londonderry amid level three cold alert
What conditions do we need for it to snow?
Forecasting snow can be a little tricky the Met Office explained. For the UK to get snow we need the air to be cold enough and for there to be a good supply of moisture in the air.
They explained: "As it's so cold high up in the atmosphere, most precipitation either starts off as snow or supercooled raindrops. As it falls to earth, it moves through warmer air most of the time and melts. Depending on the temperature of the air near the ground we either see rain or sleet or hail."
Moisture - when warm air meets cold - is also essential for forming snow.
"While we need the moisture for snow to form, the warm air makes it very tricky to forecast if it will be turning to rain," they added.