More than 85 Heathrow flights cancelled as freezing fog sweeps UK with temperatures plummeting to -8C
23 January 2023, 09:30 | Updated: 23 January 2023, 11:41
Freezing fog has sparked mass flight cancellations amid warnings of rush hour chaos over icy conditions.
Thousands of passengers faced travel disruption on Monday morning as dozens of flights were cancelled at Heathrow.
British Airways alone had more than 85 cancellations, with flights to Amsterdam, Brussels, Berlin, Rome among those affected.
It came after the airport recorded its coldest night since December 2010 and coldest January night since 1987 as temperatures dropped to -8.4C.
A British Airways spokesperson said: "Like other airlines, our schedule has been affected by the continued freezing fog weather conditions experienced across London.
"We've apologised to customers whose flights have been affected and are doing everything we can to get them on their way as quickly as possible.
"We advise customers to check ba.com for the latest flight information."
Read more: Don't pop the kettle on: National Grid will pay households to use less electricity tonight in bid to avert blackouts
Read more: Pensioners urged to heat homes to over 18 degrees as Met Office issues cold weather alert
A Heathrow spokesman said: "Poor visibility is forecast this morning at the airport and across the South East.
"While there may be minor changes to today's schedule as a result of the weather, we want to reassure passengers that our colleagues are working in close collaboration with our airline and air traffic control partners to get them safely away on their journeys as quickly as possible.
"We encourage passengers to check with their airline for the latest information."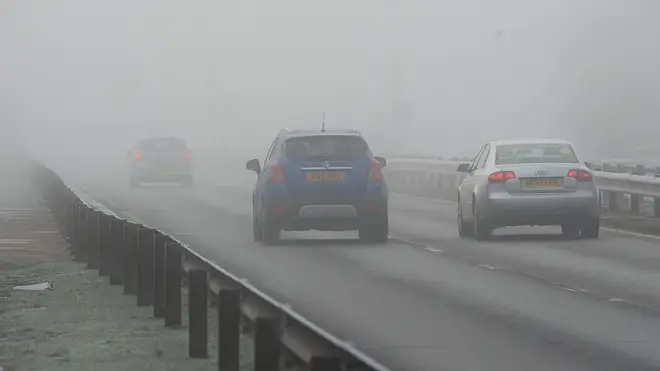 The freezing fog could become so thick that visibility could drop as low as 50 metres in some parts of England, forecasters warned.
The hazardous conditions also mean difficult driving conditions, with a higher risk of crashes, and slower journey times on public transport.
The Met Office issued a yellow weather warning for fog on Monday morning, with the icy haze covering the east of England and London.
On Sunday night, Cambridgeshire Fire and Rescue Service warned drivers to take extra care as icy conditions are likely to remain "for a few days".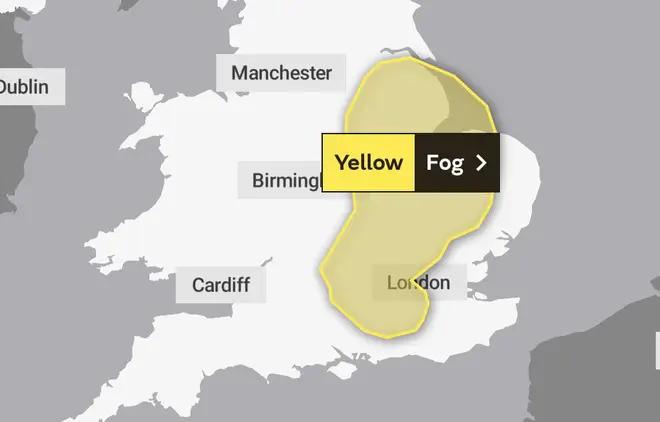 As of Monday morning, the environment agency had issued 39 flood warnings and 48 flood alerts in England, covering areas such as Ebble Valley in Wiltshire and the River Severn in Worcestershire.
Despite temperatures plummeting in London, the National Grid is urging households to use less electricity between 5pm and 6pm on Monday, in a bid to avoid blackouts.
Customers will be paid for not using electricity as part of the Grid's plan for emergency supply shortages.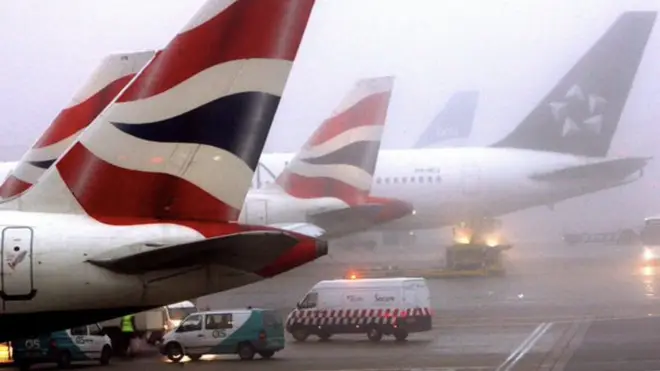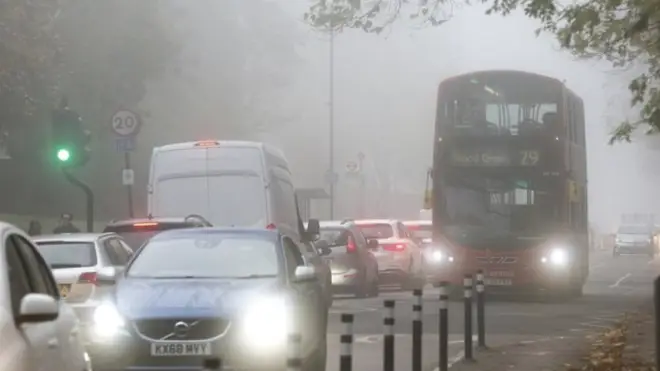 The unsettled conditions are set to continue further into the week, with the Met Office predicting the return of freezing fog on Tuesday.
"Cloud and occasional rain in the northwest. Bright and very mild in the northeast," it said.
"Fog patches slow to clear over central and southern areas, else dry with some sunshine."
The cold snap engulfing the UK is expected to continue into February too, with a second 'Beast from the East' on the cards due to an Arctic blast.
The 'polar vortex', which keeps cold air trapped in the North Pole, is set to weaken next week and subsequently sweep in towards the UK, meaning an even lower drop in temperatures.