CCTV: Hunt For Yobs Who Threw Lit Fireworks Into Busy Pub
21 November 2018, 17:56 | Updated: 28 October 2019, 15:21
Police are on the hunt for four yobs who threw lit fireworks into the bar of a busy pub.
CCTV footage released today by West Midlands Police shows the shocking attack unfold on Halloween.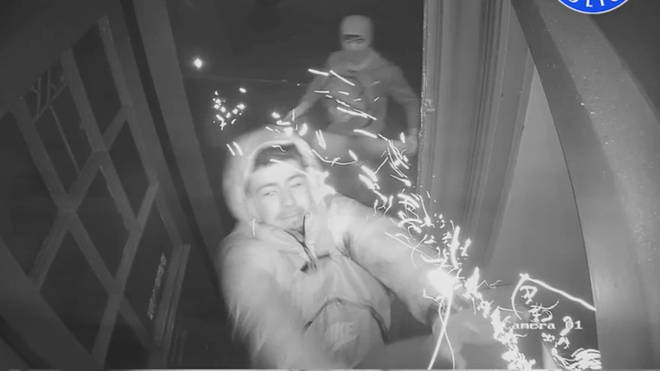 Luckily, nobody was hurt but the explosions caused thousands of pounds worth of damage.
A traffic cone was also chucked into The Shireland Pub in Smethwick before the gang ran off just after 6pm.
PC Sohaib Bin-Tariq who is investigating the incident, said: "I know that someone out there knows exactly who carried out this totally irresponsible and dangerous stunt.
"I'm appealing directly to those people, and urge them to come forward."