"Pull Up Blud, You're Dead": Thug Hurls Abuse And Brandishes Knife In Car Chase
1 May 2018, 13:08 | Updated: 28 October 2019, 15:21
Shocking footage shows the moment a thug brandishes a knife while hurling abuse at the driver in front during a dramatic car chase in Birmingham.
Video footage has emerged showing a knifeman and motorist threatened to kill the driver of the car in front.
The pair chased an Audi S3 down residential streets while hurling outrageous abuse.
As they pull up closer, the passenger brandishes a knife and shouts: "pull up blud, you're dead!"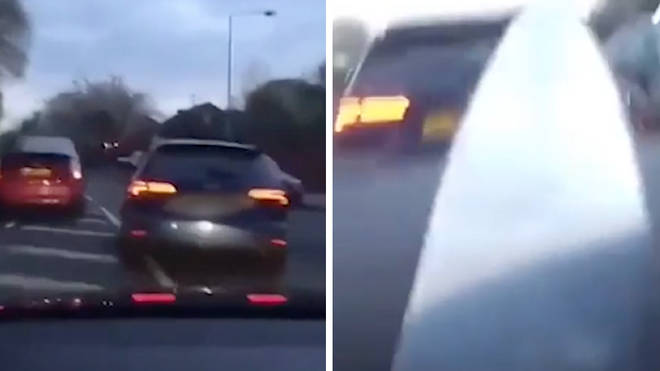 Superintendent Jane Bailey vowed to hunt the driver and bring them to justice.
She said: "This is not acceptable and let me assure you I will make every effort to trace the driver and bring them to justice for this."