Violent Thugs Throw Fists, Pint Glasses, And Chairs In "Disgraceful" Pub Brawl
30 August 2018, 11:10 | Updated: 28 October 2019, 15:21
CCTV footage captures fists, drink glasses, and bar stools being thrown in a pub fight in Hull.
The three men who were involved in a brawl at the Goodfellowship Inn in Hull last year, have been spared jail despite causing probably upwards" of £2,000 of damage.
CCTV shows the start of the fight where a man sitting calmly at a table with his mother before he is punched by another man.
There is a further struggle between the two men on the floor, before a third man across joins in.
During the fight, pint glasses, chairs and tables are thrown. The landlady - who tried to intervene - found glass on the outside of her eyelid.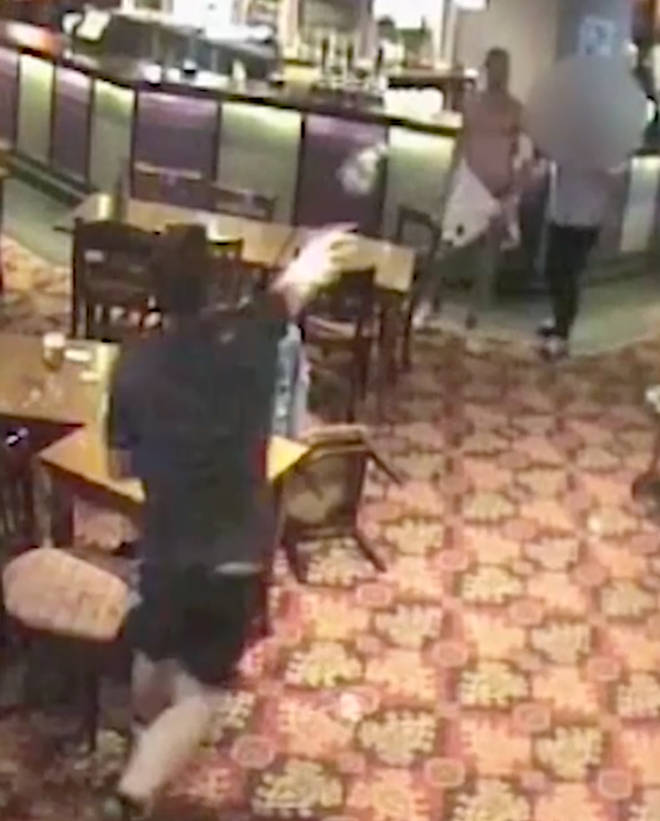 Another woman was also injured, and suffered bruising and swelling to her left elbow.
The men appeared in court and all admitted affray.
Judge Tremberg called the incident "disgraceful", and told the defendants: "Whatever grudge one of you had against another, this was neither the time, the place, nor the method of addressing it."
Two of the men received 12-month prison sentences, suspended for 18 months, and were ordered to do 60 hours of unpaid work.
The other man was sentenced to nine months in prison, suspended for 18 months, was placed under a 90-day curfew between 8pm and 6am, and was ordered to have up to 20 days rehabilitation.