Sex Offender Snared By Paedophile Hunters Outside Houses Of Parliament
22 September 2017, 14:05 | Updated: 22 September 2017, 18:31
Shocking mobile phone footage has captured the moment a sex offender was snared by paedophile hunters as he sat waiting outside the Houses of Parliament.
Ashley Emery, 44, had exchanged explicit messages with someone he thought was a 15-year-old girl and believed he was meeting her in Westminster.
However, the amateur football manager was actually conversing with two vigilantes who pose as children on social networking sites in a bid to catch sexual predators.
In the astonishing video, Emery can be seen being ambushed by two paedophile hunters as he sits on a bench outside the Palace of Westminster.
He initially denies he is there to meet anyone but quickly admits he is.
Emery tells them: "What I say and what I do is two different things - all I can do is apologise. I started talking to her because I thought she was 19."
One of the hunters says: "You are a disgusting, vile human being", as he is read some of the messages he exchanged with the fictional child.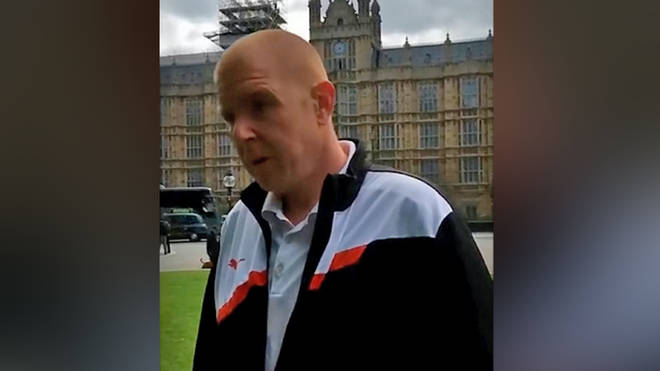 The video was handed to police and the 44-year-old has been convicted of attempting to meet a girl under the age of 16 following a trial at Southwark Crown Court.
He had previously admitted two counts of possessing extreme pornographic images portraying an act of oral sex with a dead or alive animal.
Emery, of Staines, Middlesex, will be sentenced on 3 November 2017.