Brawling Minicab Drivers Bring London Traffic To A Standstill
13 October 2017, 12:36 | Updated: 13 October 2017, 18:01
A pair of minicab drivers have been filmed throwing punches at each other during a road rage brawl which brought London traffic to a standstill.
The unidentified private hire drivers ended up scrapping over who had the right of way on a narrow road in Mayfair.
Curzon Street became completely blocked for over 10 minutes as the heated punch-up rumbled on.
At one point, the driver of the private hire vehicle got out of his car and started throwing punches through the open window of a black Audi.
Black cabbie Mario Lucas, 56, witnessed the "mad" incident, saying: "They were arguing over who had the right of way.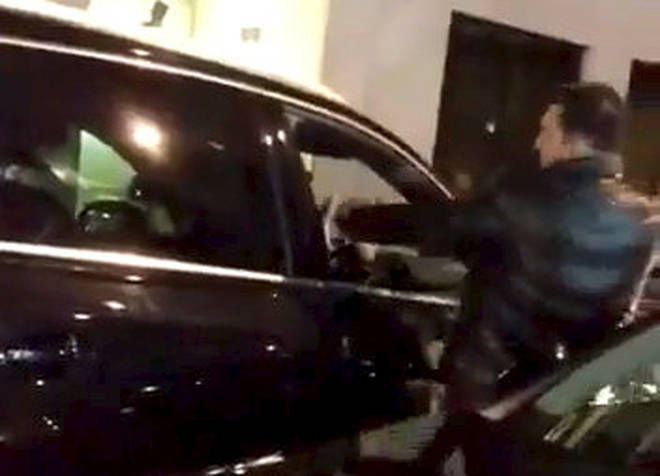 "Both of them wouldn't back down and in the end they got into fisticuffs.
"It brought traffic to a halt for about ten minutes.
"It doesn't sound like a long time when you're working it is."
He added that he thought they were both private hire drivers - and one even may have been working for Uber.
Transport for London said they were aware of the incident and that their compliance team would be investigating.
The fight happened at around 8pm on Wednesday, where homes sell for upwards of £6m.
The Metropolitan Police said it was not investigating the incident.