Piccadilly Line Issues To Run For "Weeks"
29 November 2016, 13:54 | Updated: 29 November 2016, 14:33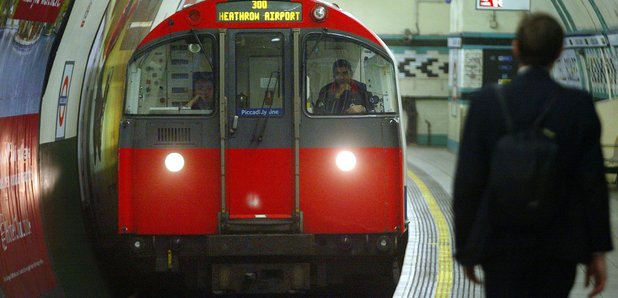 The shortage of trains on the Piccadilly Line that has brought disruption to thousands of commuters will continue over the next few weeks as the Christmas rush begins, LBC has been told.
Substantial delays on the line saw big queues outside major stations like King's Cross at the start of the week after a weekend of disruption. 600,000 people use the line every day.
The slippery conditions are damaging the wheels of the Tube trains meaning a number have had to be taken out of service.
Management say they're working on a solution but have told LBC today that it could be a few weeks before it's resolved.
Tony Matthews, General Manager for the Piccadilly Line, said: "I sincerely apologise to Piccadilly line customers for the ongoing disruption to their journeys.
"The safety of our customers and staff is our number one priority which is why we've had to continue taking some
trains out of service to repair their wheels.
"This means that we do not have a full fleet available to run a good service. We will continue working around the clock to repair the wheels so that we can return to giving our customers the high level of service that they deserve as quickly as possible."
John Leech of the RMT says that it's just three years since the wheels on the Underground trains on the line were replaced and it shows the rollout of the Night Tube service on the Tube should be delayed.
"They've got to get a grip of it. That's why we've said whatever it takes they should do.
"If that means a delay to the Night Tube or they've got to close [the line], then they should consider that."