Man Stabbed In The Buttocks In Motiveless Attack In Tooting
25 April 2017, 09:00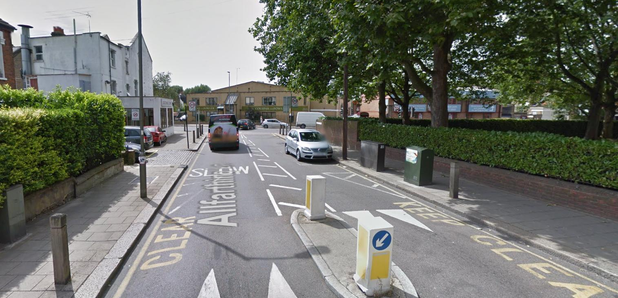 Police are appealing for help to find a man who stabbed a stranger in the buttock in Tooting.
Detectives say the attack on Saturday 8th April at 11.10am was "seemingly motiveless".
The 43-year-old victim was walking to a shop along Allfarthing Lane, when he began to be followed by the suspect on a mountain bike.
The suspect was shouting at him but as the victim had no idea who he was, he ignored him. But as the shouting continued the victim got frightened and started to run away.
The suspect got off his bike and chased the victim on foot before stabbing him in the buttock.

Police are hunting for a black man in his late teens or early 20s, approximately 5ft 9ins tall. He was wearing a black coat with the hood up.

The victim is a white man and awas wearing a red T-shirt and grey tracksuit trousers when he was assaulted.

Detective Constable Alex Ware said: "This is a shocking attack, apparently without motive and targeting an innocent member of the public. Thankfully the victim was not more seriously injured during the assault.

"We urgently need the assistance of the public to try and identify the assailant. If you were in the area of Allfarthing Lane just after 11am on Saturday, 8 April and saw anything that could assist our investigation, please call police."

Anyone with information is asked to contact DC Ware on 020 3276 2589 or call Crimestoppers, anonymously, on 0800 555 111.

No arrests have been made and enquiries continue.