Jacob Rees-Mogg is criticised by MPs after being told "sit up man!" during Brexit debate
4 September 2019, 11:06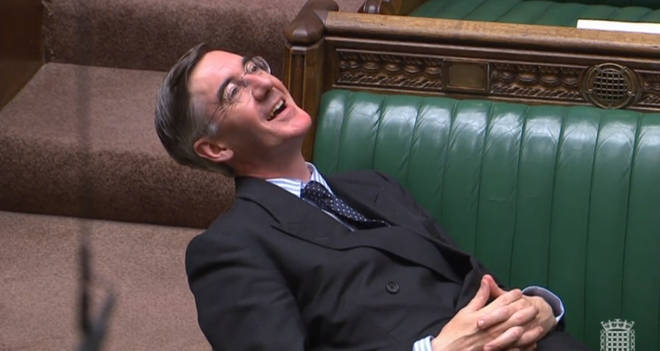 The Leader of the House of Commons was heckled by fellow MPs after Green Party MP Caroline Lucas criticised his slouched demeanour in the Commons.
During last night's emergency debate on the government's Brexit plans, in which rebel MPs successfully blocked Boris Johnson's plan for a No Deal Brexit, Jacob Rees-Mogg was criticised for appearing to fall asleep during the debate.
During the debate, Green MP Caroline Lucas called Mr Rees-Moog's body language "contemptuous of the House and the people", describing him as being "spread out across three seats" and appearing to find the debate "very boring for him to listen to tonight."
Jacob Rees-Mogg was in parliament representing the government in his role as Leader of the House of Commons at the crucial Brexit vote. The government were defeated 328 votes to 301, and a vote will now be held later today to decide if a general election will be held on 15th October.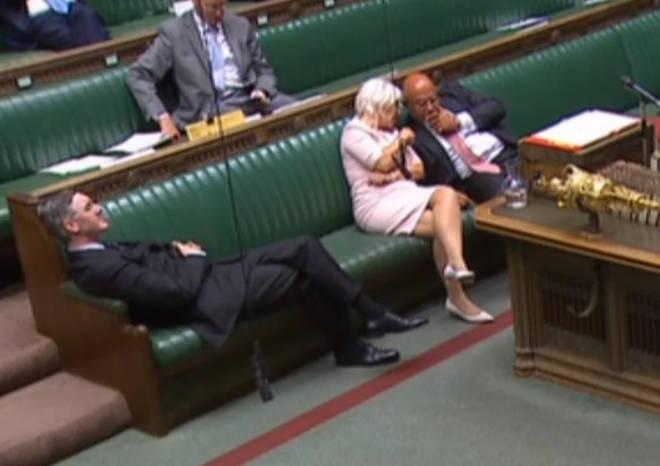 Fellow MPs have also taken to Twitter to criticise his casual demeanour during the debate...
Despite the Tory MP being mocked on Twitter, others have jumped to defend him from the criticism...