Your morning news briefing, Wednesday 30th October
30 October 2019, 05:52
Good morning and here is the latest in UK and world news you're waking up to.
It's the middle of the week and it's set to be a busy news day, EJ here bringing you all the news you need to kick start hump day.
Boris gets his wish - General Election 2019 is on!
After three failed attempts Boris Johnson has finally secured his wish on the fourth time, with MPs in the Commons voting by 483 to 20 to hold a General Election on December 12th.
The contest to decide the next Prime Minister has already kicked into gear with parties putting campaign operations in place up and down the country.
While there will be other issues on the table, Brexit is likely to be the key topic politicians and voters focus on.
With Boris Johnson's Conservatives promising to be the only party who can get Brexit done, Jeremy Corbyn's Labour promising a second referendum and Jo Swinson's Lib Dems promising to cancel the whole thing, it will be an interesting 43 days.
Voters will get their first taste of how things will pan out at Prime Minister's Questions later when Boris Johnson goes head to head with Jeremy Corbyn over the dispatch box. Mr Johnson will then face the SNP Westminster leader and the Lib Dem leader.
You can listen live to Prime Minister's Questions on LBC News from 12pm.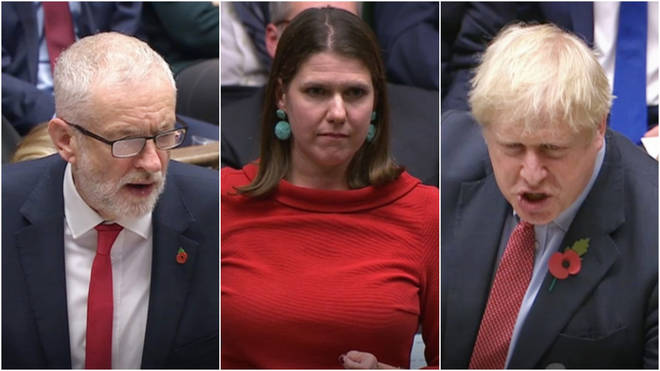 Brexit...
While many people's focus will now switch to the impending election, Brexit is still ticking away in the background.
European Council President Donald Tusk took to Twitter to announce the EU had accepted a three-month extension to the UK's exit from the block, warning it could be "the last one."
Optimistically, he added: "Please make the best use of this time."
To my British friends,

The EU27 has formally adopted the extension. It may be the last one. Please make the best use of this time.

I also want to say goodbye to you as my mission here is coming to an end. I will keep my fingers crossed for you.

— Donald Tusk (@eucopresident) October 29, 2019
Grenfell Tower tragedy
Boris Johnson has said the government owes those affected by the Grenfell tragedy "the truth".
Yesterday parts of the report were leaked ahead of publication which accused the London Fire Brigade of "systematic" failures and "serious shortcomings" in response to the fire and said more people could have been saved if a controversial policy was revoked.
Speaking ahead of the Grenfell Inquiry's Phase One Report, which is due to be published on Wednesday, Mr Johnson said: "I am very much aware that no report, no words, no apology will ever make good the loss suffered and trauma experienced.
"But I hope that the findings being published today, and the debate we are holding this afternoon, will bring some measure of comfort to those who suffered so much."
72 people were killed in the fire on 14 June 2017.
Fewer than half of detained immigrants deported
A report has found that less than half of people detained in UK immigration centres last year were deported afterwards.
Of the 25,487 people who left UK detention centres in 2018, only 44 per cent were returned from the UK to another country.
A report from the Independent Monitoring Boards (IMBs) said 40 per cent of people detained were granted bail by the Home Office, with other cases being handled by an immigration judge.
Bulgaria punished over fans 'racist behaviour'
Bulgaria are set to play their next home football game behind closed doors after the racist behaviour of their fans during the Euro 2020 qualifier against England.
The Bulgarian Football Union was also fined 75,000 euros (£64,641) for "the racist behaviour of its supporters and the throwing of objects."
A section of supporters at the match in Sofia's Levski Stadium on October 14 directed racial abuse at England's black players, while some were also seen making Nazi salutes.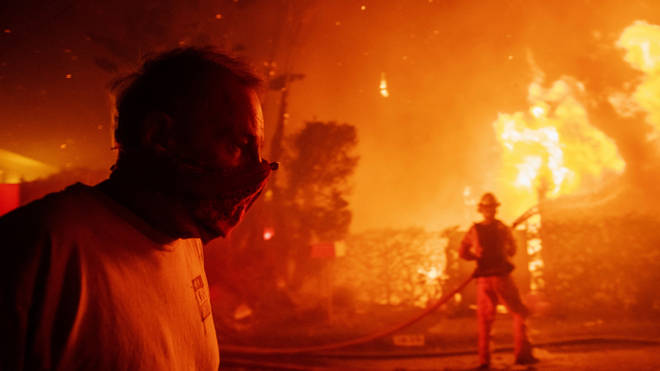 California wildfires
Emergency services are working around the clock to help tackle wildfires that have swept across California.
Thousands of people have had to flee their homes in wealthy LA neighbourhoods - including basketball star LeBron James and former governor Arnold Schwarzenegger.
There are concerns strong winds forecast for the coming days could fuel the flames.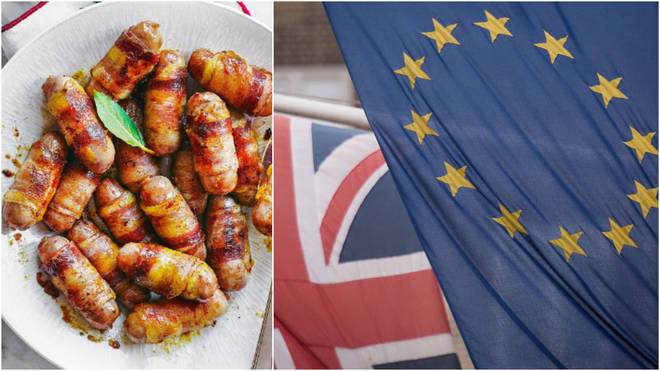 And finally... (sorry, it's Brexit related)
Yesterday I reported the meat industry body was warning festive treats like pigs-in-blankets could be off the menu at Christmas due to Brexit.
I have been told this could also impact glazed ham and three bird roasts.
That's it, you're up to date. I'll be back tomorrow with more of the latest news.