California wildfires: Concerns predicted strong winds could fuel fires
29 October 2019, 11:07
There are concerns strong winds forecast for the coming days could fuel the wildfires raging across California.
An estimated 1.5 million more people in California are set to lose power on Tuesday as a utility firm tries to stop damaged cables triggering wildfires.
Thousands of residents near the wealthy Brentwood neighbourhood of Los Angeles have been told to evacuate because of a wildfire that began early on Monday.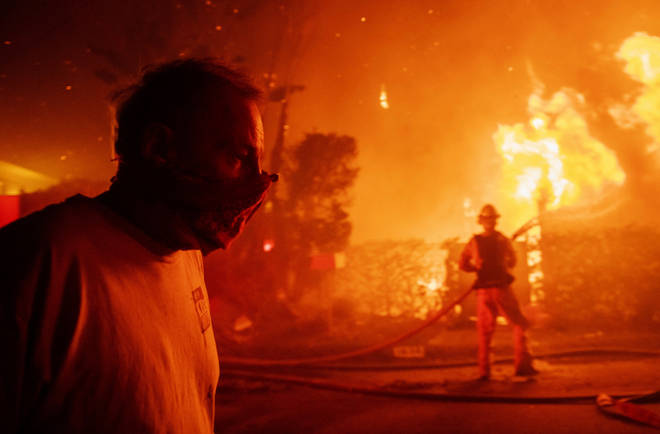 Authorities in northern California, had ordered 180,000 residents to evacuate their homes on Sunday electricity was shut off for millions of people in an effort to prevent more fires.
Thousands of residents were instructed to leave Los Angeles on Monday morning after the area was hit by fast-moving blazes.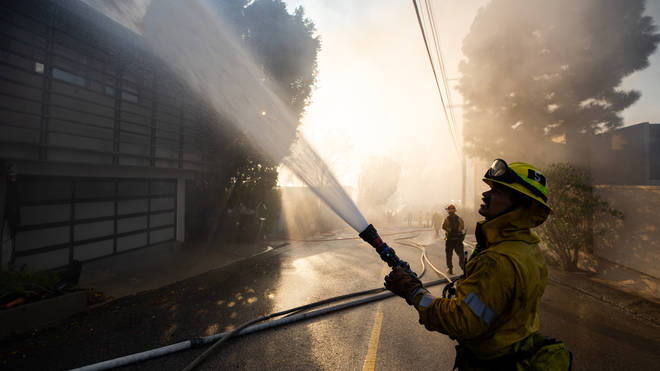 Local fire chief Ralph Terreza said that they had made "good progress" with tackling the flames.
🔥There is the potential for rapid fire growth and extreme fire behavior if ignition occurs.

✅Always stay aware of your environment.

✅Leave as soon as evacuation is recommended by local emergency officials to avoid being caught in fire, smoke or road congestion. pic.twitter.com/DiqDi3GtLB

— National Weather Service (@NWS) October 23, 2019
Former state governor, Arnold Schwarzenegger, is one of those who have been told to leave their homes.
He's warned people not to "screw around" with evacuation orders.
Officials are also being blunt with those who ignore warnings to leave. Paul Koretz from the LA City Council said people who were in the mandatory evacuation zone watching the fires was an "idiot" and they should "get out" as the area is "way too dangerous."