Theresa May Takes Your Calls On LBC: Watch In Full
15 November 2018, 20:02 | Updated: 16 November 2018, 08:33
Prime Minister Theresa May Live On LBC
Theresa May has been under fire this week over her Brexit deal - now LBC is giving YOU the chance to ask her whatever you want.
The Prime Minister will be live in the LBC studio for a phone-in with Nick Ferrari at 8am today.
A number of Cabinet ministers resigned today, including Brexit Secretary Dominic Raab and Work & Pensions Secretary Esther McVey, saying they couldn't support her EU Withdrawal agreement.
And Jacob Rees-Mogg became the latest Conservative MP to send a letter of no confidence in the Prime Minister, increasing the likelihood of a leadership challenge.
But Mrs May insists her Brexit deal is the best deal for the UK. And now this is your chance to challenge her about it.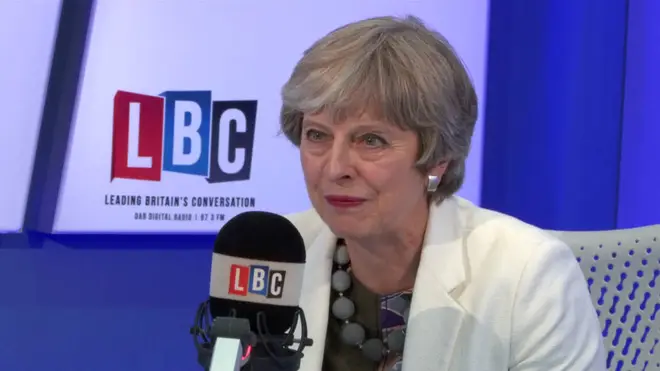 To ask the Prime Minister a question, call 0345 60 60 973 and come back here at 8am to watch the phone-in live.