Flu Vaccine: Why You Should Book Your Autumn Flu Jab Now
12 September 2018, 12:15 | Updated: 28 October 2019, 15:53
Britain's most senior GP has urged listeners to book their flu vaccine for this autumn.
Professor Helen Stokes-Lampard, Chair of the Royal College of GPs, explained that the new flu jab available in the UK should be more effective than ever before and have fewer side effects.
She also told LBC about how babies and children under 10 should get the flu vaccine for free at their school or GP's surgery.
Why you should get a flu vaccine
Dr Stokes-Lampard explains: "Flu is a really vile, horrible illness and we lose thousands of people to flu every winter. But more importantly, up to a million people suffer from the symptoms and effects of flu and are really unwell.
"The difference between a cold and flu is an order of magnitude. Anybody who has suffered from flu in the last few years can certainly attest to that."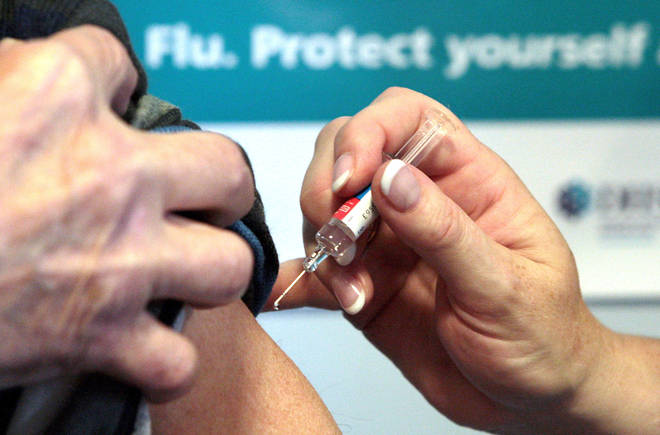 Does the flu vaccine work?
"Last year, the flu vaccine wasn't very effective for older people," explains Dr Stokes-Lampard. "That gave it a bad rap." The new flu vaccine this year should change that.
Despite the concerns over its effectiveness, the flu vaccine is still the best protection we have against getting the flu.
What is the new flu vaccine?
This year, the NHS is using a brand new vaccine, which research shows is particularly effective on people over 65.
The "aduvanted flu vaccine" is a new and improved version of the vaccine. This has been modified to get through to the flu virus and boost the body's immune system better than previously to stimulate stronger immune response.
"It's genuinely new and improved," Dr Stokes-Lampard says. "The evidence from the research on it was so clear-cut. Despite the extra cost, the UK is committed to purchasing it for everyone who needs it."
Flu vaccine for babies and children
School pupils up to Year 5, aged 10, will get the flu vaccine in school. Younger children will be getting it through their GP surgery.
Dr Stokes-Lampard explains that it's vital children are vaccinated to stop the spread of the virus: "Children spread the influenza virus because they are not as good at hand-washing as adults.
"And when children with health conditions like asthma get flu, they can be really unwell."
NHS advice states: "If your child is aged between six months and two years old and is in a high-risk group for flu, they will be offered an injected flu vaccine as the nasal spray is not licensed for children under two.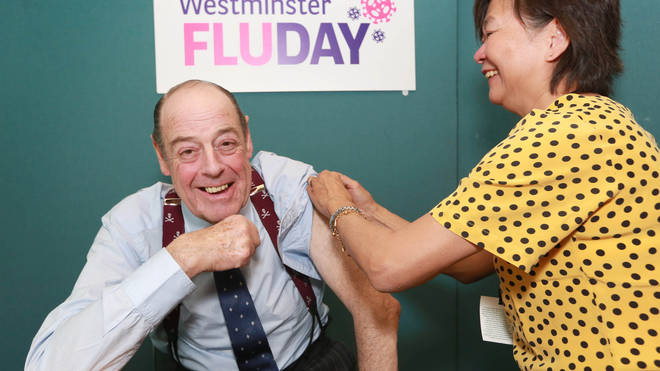 Is the flu vaccine safe?
NHS advice on the safety of the flu vaccine states: "The flu vaccines used in the national programme have a good safety record."
What are the side effects of the flu vaccine?
Serious side effects of the injected flu vaccine are very rare. You may have a mild fever and aching muscles for a couple of days after having the vaccine, and your arm may be a bit sore where you were injected.
Side effects of the nasal spray vaccine given to children may include a runny or blocked nose, headache, tiredness and some loss of appetite.
Who should get a flu jab?
The flu vaccine is routinely given on the NHS to:
- adults 65 and over
- pregnant women
- children aged between 2 and 10
- children aged between 2 and 17 at risk of getting flu.
Other people who want to protect themselves against the flu can do so with a small payment. Many local pharmacies now offer a flu vaccine service.