Cyclist Crashes Into Young Girl And Doesn't Stop To Check She's OK
10 July 2018, 14:47
A young girl was left in tears when a reckless cyclist crashed into her and then rode off.
Shocking CCTV shows the rider speeding past a family as they wheeled their own bikes past an antiques shop.
As the cyclist tried to weave past them, he smashed into the little girl's bike, sending her crashing to the floor.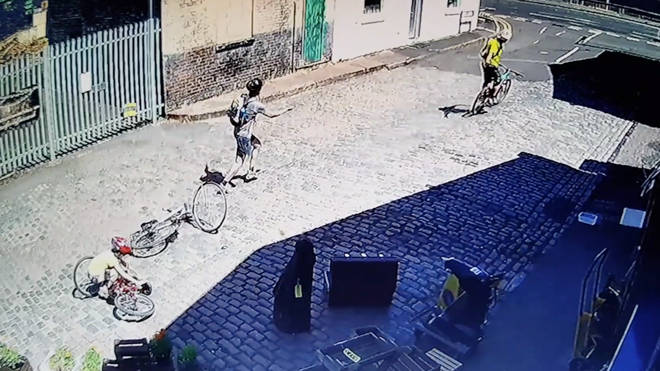 The rider didn't stop, leaving the young girl in tears before her horrified father rushed to her aid.
Security cameras captured the incident which took place in Stourbridge on Sunday afternoon.
Antiques shop owner David Powell said he was alerted to the incident after hearing a crashing sound outside.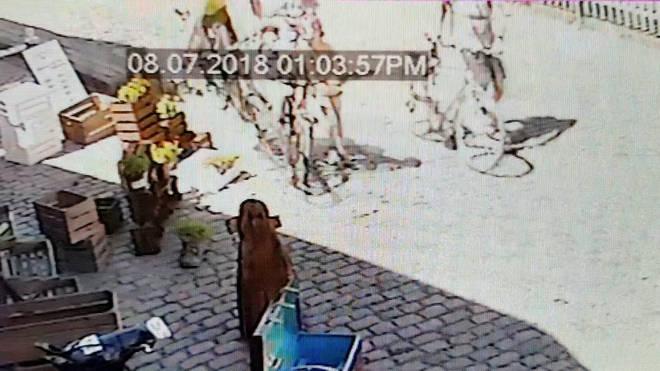 He said: "Her dad had chased after him but then come back to see how his daughter was. He was torn between going after the cyclist and seeing how his daughter was.
"There was a group of people gathered. I gave her a drink and a bowl of water and we mopped her wounds. They were just grazes but she was very upset."
Mr Powell said he believes the family have reported the incident to the police.