The Must-Watch Speech By A Student From The Florida School Where 17 People Died
19 February 2018, 10:13
Emma Gonzalez is a student at Marjory Stoneman Douglas High School, where 17 people were killed last week. In this remarkable speech, she told President Trump: "We are going to be the kids you read about in text books".
Emma's powerful speech has been watched millions of time as she called out the President for giving his thoughts and prayers on the shooting, but refusing to do anything about it.
To huge cheers from the listening crowd, she said: "We are going to be the kids you read about in text books. Not because we are going to be another statistic about mass shootings in America. But because we are going to be the last mass shooting.
"This isn't just a mental health issue. He wouldn't have been able to hurt so many children with a knife.
"How about we stop blaming the victims for what is the shooter's fault, the fault of the people who sold him his guns in the first place."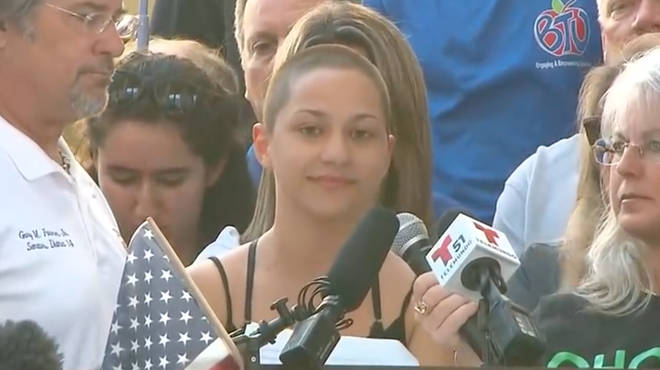 With tears in her eyes, Ms Gonzalez turned her anger on President Trump, saying: "If the President wants to come up to me and tell me to my face that it was a terrible tragedy and how it should never happen and maintain telling us that nothing is going to be done about it, I'm going to happily ask him how much money he received from the National Rifle Association.
"But it doesn't matter because I already know. $30million."
The full seven-minutes really is a must-watch. See it at the top of the page