Afua Hirsch Slams "Bigoted" Caller After Furious EU Migrant Row
28 December 2018, 13:50 | Updated: 28 December 2018, 13:57
Afua Hirsch branded this caller a "bigot" following a furious row in which he claimed "you don't value being British".
The LBC presenter said David summarised "everything that is toxic with the Brexit debate".
It was sparked over a new Home Office video explaining how EU citizens living in Britain can apply for post-Brexit settled status.
It has been widely criticised for its "upbeat tone" - including Afua who branded it as "tone deaf".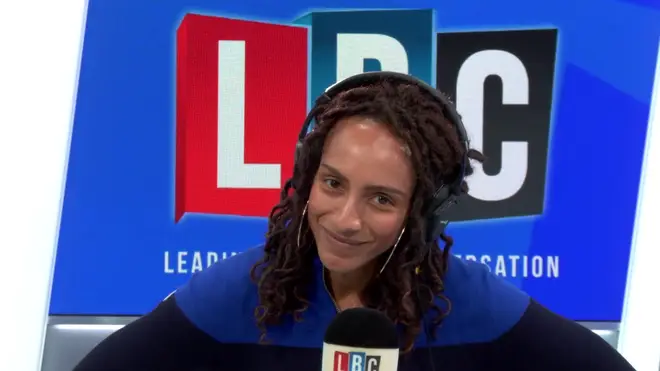 David, however, disagreed, claiming the £65 fee for adults was a small price to pay.
In the heated clash, he told the LBC presenter: "You really hate this country more than Gina Miller - you're anti-everything."
"You don't value being British".
Afua hit back, telling David: "I've had enough of you David, it's always nice to talk to bigots.
"That really says it all… this summarises everything that is toxic about the Brexit debate."
Watch it above.