'It's never happened before, it's terrifying': Tel Aviv caller gives first-hand account of Hamas airstrikes in Israel
7 October 2023, 11:21 | Updated: 9 October 2023, 08:23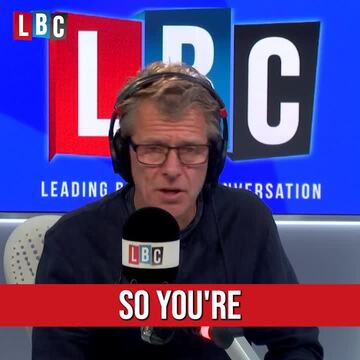 Caller Felicity on the front-line in Israel
A caller in Tel Aviv has told LBC her account of how events are unfolding in Israel after the country declared a 'state of war alert'.
Israel's Prime Minister, Benjamin Netanyahu, declared war on Saturday after the Hamas militant group launched a surprise attack from Gaza.
Thousands of rockets were fired from the Gaza Strip into Israel in a surprise attack by the Hamas militant group on Saturday morning.
In a video shared on X, formerly known as Twitter, Mr Netanyahu said: "Citizens of Israel. We are at war, not an operation, not an escalation, a war."
Speaking to LBC's Andrew Castle on Saturday, Felicity from Tel Aviv gave her account of how events are unfolding in the Israeli city.
Felicity claimed she and other locals "don't know what's happening" amid the surprise attack from Hamas militants.
Asked how locals prepare when warnings go off, Felicity said: "Well actually, I'm very lucky. I moved house last year and I insisted that I have to go into a new build that had, it's called a mamad, a safe room. It's like a reinforced room.
"Whenever it happens you go straight in there, you shut the door, you have to wait for the sirens to finish, and then you hear this horrible boom and it shakes the house a bit and that's it. You have to wait 10 minutes afterwards, and then you go out.
"There was a direct hit on Tel Aviv I think two hours ago, I don't even know times anymore."
Hamas military commander Mohammed Deif told Hamas radio that some 5,000 rockets had been launched on Israel in the attack.
Read more: 'We are at war': Israeli Prime Minister declares state of war alert as Hamas fires '5000 rockets' and infiltrates border
Read more: Hundreds of suspected rapists 'wrongly labelled as women in CPS referrals' - despite Suella Braverman's orders not to
However, Felicity alleged that the number is seemingly greater than this, although this has not been confirmed.
She told Andrew: "There are thousands of rockets and it's more than just 5,000, I'm talking like 10,000. We have a pop up on the news with all the rockets that are going and it's just constant, there are like 20 every second."
She continued to claim: "The main thing that's going on is that hundreds of Palestinians from Gaza infiltrated into Israel, they went into different areas around the Gaza Strip and the south of Israel and they keep going north.
"We're watching the news and the only thing we're seeing are all these terrified people in the south saying that they're in their houses, they've locked themselves in the safe room, they're shooting at the safe rooms."
The Israeli military has since begun retaliatory airstrikes in the Gaza Strip, as the military warned that Hamas will "face the consequences and responsibility" of its actions.
The Israeli defence minister, Yoav Gallant, approved a call-up for military reservists amid plans to retaliate against the airstrikes - the number of reservists has not yet been confirmed.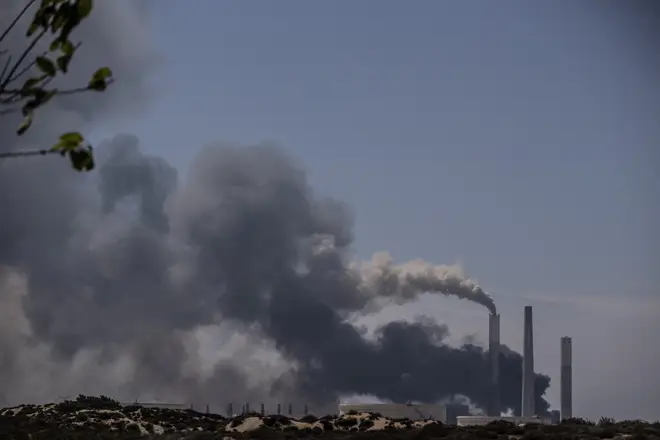 Reacting to the attack, the Israeli military announced in a statement on Saturday: "The military declares a state of war alert.
"In the last hour, the Hamas terrorist organisation had begun a massive shooting of rockets from the Gaza Strip into Israeli territory, and terrorists infiltrated into Israeli territory in a number of different locations."
Hamas fighters have been spotted attempting to reach Israel via small boats, while other Palestinian fighters have reportedly been seen crossing the border using paragliders.
Asked whether reports that militants had been seen crossing the border on paragliders, Felicity claimed they had.
Asked if she had seen the paragliders, she replied: "I've been woken up by these rockets and I keep running backwards and forwards, I've kept the news on in the background. And I see a paraglider, and I turned on the sound and it was like 'yes, this is a Hamas person paragliding into Israel'.
"And you're just like, what's that about? It's absurd. They're running across the border, they've stolen army jeeps and police trucks back to Gaza."