We Need To Stop Worrying About Trump Says Andrew
4 February 2017, 06:00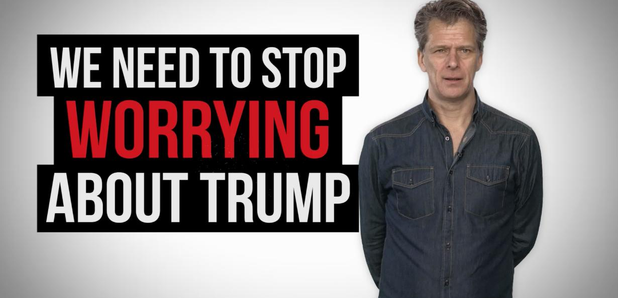 LBC Presenter Andrew Castle says we need to stop worrying about Donald Trump. We have a bigger problem on our hands.
LBC Presenter Andrew Castle has said that the UK needs to stop worrying about the new US President and instead focus attention on Russia.
He said: "There's one man above all others that seems to be exercising us in the UK, and around the world at the moment and it's Donald Trump.
"But in my view, we need to stop worrying about Donald Trump, he's an ally."
He went on: "Vladamir Putin. I know a lot of you love him and respect him. You love that picture on the horse, don't you? You know, he's baring his chest, he's a man, he's a leader, he's an alpha male. That's who we want in charge of our nation.
"Get a life and get real. Vladamir Putin a threat. In the last few years Russia has carried out a sustained campaign of cyber attacks.
"Back in 2015 a Russian hack came close to bringing a whole French TV network off air. German's parliament was another, didn't escape. Their websites were attacked in the same year.
"Are you beginning to build a picture up in your own mind that he may not be a great guy? Look at his background.
"Russia is thought to be behind a massive hack that could have influenced the outcome of the Presidential election.
"Our Defence Secretary lashed out saying Russia is seeking to destabilise the West. But you know, after the expenses scandal and the duck pond and everything else, you don't believe the politicians either.
"So who do you believe?"
Andrew added that cyber attacks are one of the top four security threats to the UK.
He said: "Alternative facts and fake news are not nearly as scary as a man who trades in weaponising information. Putin is not your friend. He's our enemy."