Caller With Alzheimer's Describes Moment He Couldn't Recognise Wife For First Time
12 May 2018, 08:14 | Updated: 12 May 2018, 14:54
A caller told Andrew Pierce what it's like to live with Alzheimer's, after it was revealed Dame Barbara Windsor has been was diagnosed with the condition.
Vincent was grateful for Barbara Windsor's husband making her diagnosis of Alzheimer's public, and highlight the condition.
Then he revealed he has the condition as well.
Three years into his diagnosis, Vincent described the changes in his life that he is adjusting to, and recalled the moment he couldn't recognise his wife for the first time.
"My wife does all the work" he says, because he "can't handle money now."
"Depression is one of the worst stages, you don't know what happening to you.
"You just want to get out."
Andrew Pierce asked Vincent whether he goes out on his own.
"I won't go out of the house by myself now, I feel too embarrassed," Vincent said.
"I meet people I know but I forget their names.
"And when they're talking to me, I forget what they're saying."
When Andrew said that he was doing very well during his call, Vincent replied: "You don't know when you're going to have a good day, or a bad day."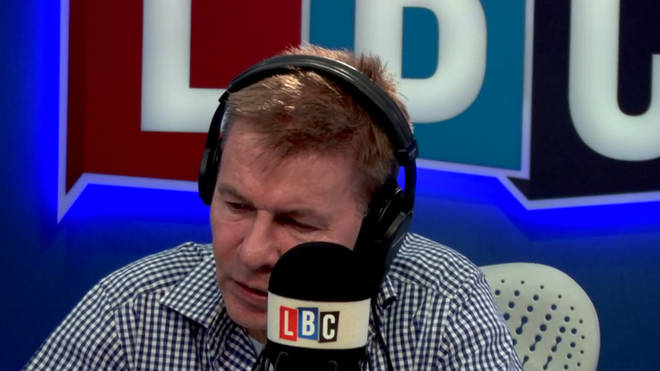 Vincent described the moment he couldn't recognise his wife for the first time, saying they had gone to a cinema to see a movie.
"We were sitting watching the movie, and I looked at my wife, and I looked at the wall," he said.
"I didn't know where I was.
"I didn't know who I was.
"I didn't know who my wife was.
"It was like a paralysis completely."
Dame Barbara Windsor, best known for her roles in Eastenders and the Carry On films, has recently gone public with her diagnosis for Alzheimer's.
Her husband told the Sun about her condition so that members of the public who see her out and about are more understanding of her unusual behaviour.
The veteran of film and TV was made an MBC in 2000 and a dame in 2015 for services to drama.