Caller claims people studying 'useless' degrees should not attend university
22 August 2023, 19:13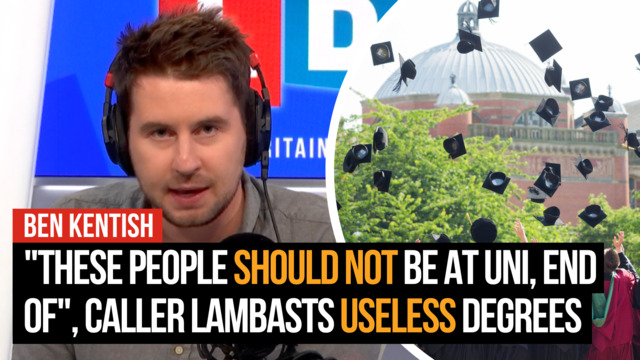 Caller blames 'useless' degrees on more people attending university
This caller told Ben Kentish that people studying "useless" degrees should not be at university "end of" and should instead be at college or a polytechnic.
Following revelations from Sir Keir Starmer that he would not be able to attend university under Rishi Sunak's government, this caller, John in Golders Green, told Ben Kentish that people studying degrees that he deems "useless" should not be at university.
The Labour leader, 60, came from a working-class background and said his family didn't have "any spare money knocking around" to fund his university studies.
Sir Keir studied law at the University of Leeds in the 1980s, supporting himself by working and with grants.
"I vividly remember carefully calculating rent, bills and food," he said. "Going to Leeds to study was a turning point for me; it will be a deep betrayal if one of the legacies of this Tory government is university, apprenticeships and skills becoming the preserve of the wealthy."
READ MORE: Keir Starmer says he 'wouldn't have been able to study law' if he were growing up under Rishi Sunak's government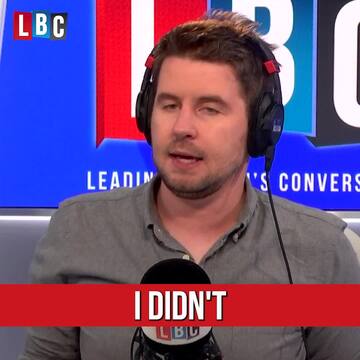 Ben Kentish says if people feel 'priced out' of further education then society is 'missing out'
Regarding students studying less academic degrees, John said: "These people should not be at university, end of, period.
"We need to go back to the old system where they were either at polytechnics or doing apprenticeships or going out into the workplace because a lot of them are studying for degrees that are effectively useless."
Ben inquired: "When you say useless, what do you mean?"
John said: "Degrees in golf course management, history of pop music -"
Ben cut in: "The vast majority of pupils are not studying golf course management, are they?"
John responded: "No, if you want to do a degree which is relatively new now, such as environmental studies or something like that, that's obviously very topical today.
"But the vast majority of studies I maintain and I can see those subjects which people are going off to study are still not worth spending three years at university for, it can easily be done in a one year course at a college or a polytechnic."
"People that do go, it should be free because we need those people," John said regarding people that study medicine and engineering.
Ben asked: "How would we pay for that?"
"Well, there would be far fewer of them, I'm talking 80% fewer students," John claimed.
READ MORE: 'We're going to use lose talent': Irate caller criticises expensive student fees saying 'it's not worth it' for minimum wage jobs