A Constituent Of Phillip Lee Is Still Absolutely Seething Over His Brexit Resignation
13 June 2018, 20:46 | Updated: 13 June 2018, 20:59
Yesterday a minister unexpectedly resigned over the government's Brexit strategy, but one of his constituents is still absolutely fuming about it.
Karen called Nigel Farage to vent about Phillip Lee, who stepped down as Justice Minister because he claimed Theresa May's approach to leaving the EU would damage business in his Bracknell constituency.
It was a shock resignation which came hours before a series of crucial votes on the government's EU Withdrawal Bill.
But this Bracknell Brexit-backing constituent really was not happy.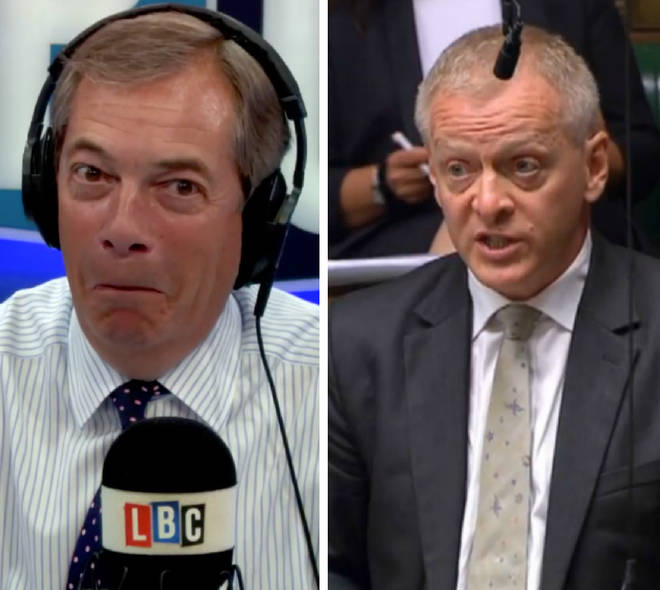 She boomed: "That traitor stands up and inferrers that he had to save us from ourselves - how dare he!
"How dare he! And the people of this town will not forget that."
Karen was so angry, she even placed a bet with Nigel.
"I bet you a pint that he will not be allowed to stand in the next general election."
And she did not stop there, watch above to see the remarkable call in full.