Nigel Farage At His Angriest As Cabinet Backs Draft Brexit Agreement
14 November 2018, 19:43 | Updated: 14 November 2018, 20:53
Nigel Farage was at his angriest moments before Theresa May announced the Cabinet had supported her draft Brexit agreement.
After four hours of talks the Prime Minister emerged from Downing Street to make the announcement.
The draft withdrawal agreement has been met with hostilely from all sides of the debate.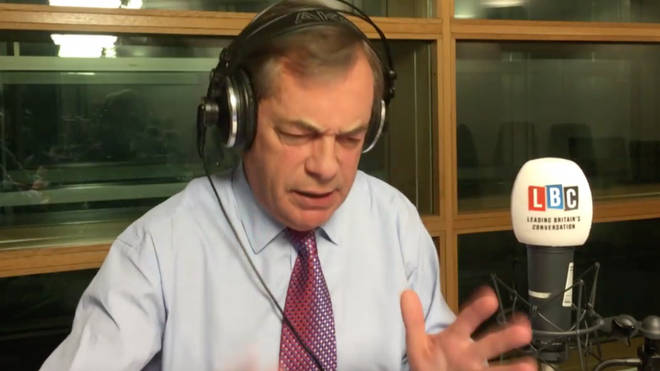 - Brexit Timeline: Key Dates As The UK Prepares To Leave The EU
Broadcasting from Strasbourg, Nigel Farage was absolutely seething.
"I'm so angry today I can barely put it in words," he thundered.
"This is the lowest point I've seen in my lifetime in terms of a British government and the trust that it has from the people.
"It's despicable!"
If you want to read the 585-page draft withdrawal agreement it's now been released. Click here.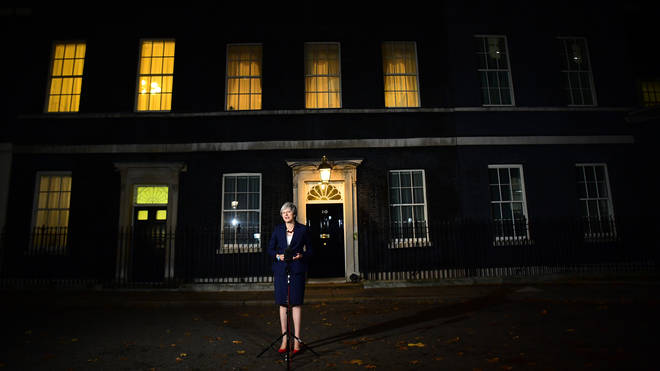 Meanwhile a former adviser to David Davis has told LBC he believes the Prime Minister will face a no-confidence vote by next week.
Stewart Jackson, who resigned from his post earlier this year along with the former Brexit Secretary, said Mrs May's premiership is "finished".
"I think you'll have 48 letters reached by next week," he said. "She's lost the trust of the parliamentary party."