Nigel Farage Educates Listener Who Says He's Divided Britain
1 February 2018, 20:19
This is Nigel Farage's message to a listener who says Britain is divided and he is partly responsible.
The debate was sparked after Darren Osborne was found guilty of murder and attempted murder after he drove a van into a crowd of Muslims last year.
The jury at Woolwich Crown Court took just 59 minutes to convict the 48-year-old for the attack outside a mosque in Finsbury Park which killed one and injured nine others.
During the show Tim tweeted Nigel: "This country is more divided than ever, the right-wing press and Nigel Farage are partly responsible".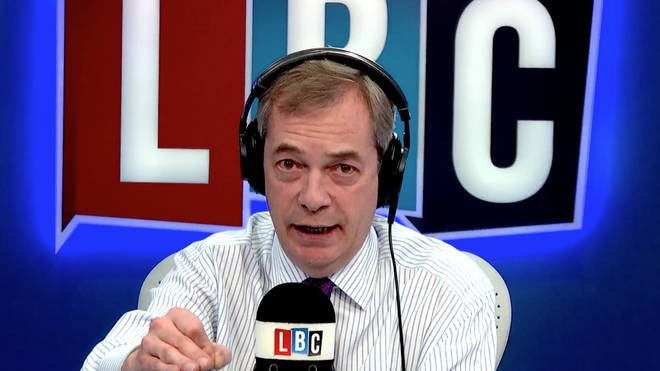 But, the LBC presenter passionately rejected the claim, arguing: "All I've ever done on this question of radical Islam is to say let's face up to it, let's start dealing with some of the problems.
"Let's start arresting hate preachers saying things in mosques, let's deal with radicalisation in our schools and our prisons.
"I've always said this and I'll say it again, I want to work with the vast majority of Muslims in this country against the bad guys.
"The one thing I don't want to do and what worries me about Darren Osborne is that if we get a narrative developing that the whole religion is bad then we are headed for a complete and utter disaster."