Stig Forces Rail Union Boss To Apologise
18 December 2016, 16:18 | Updated: 18 December 2016, 17:02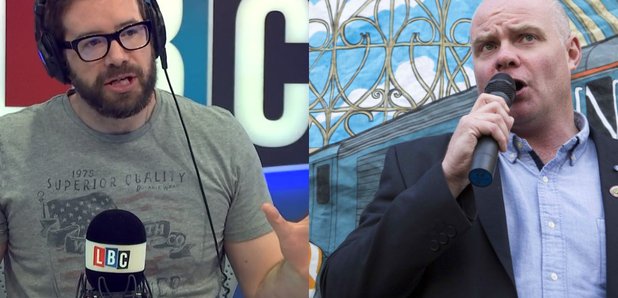 This was the moment Stig Abell forced RMT boss Steve Hedley to apologise to commuters for train strikes in this lively interview.
The Union's assistant general secretary Headley tried to wriggle out of launching an outright apology for the rail strikes that have brought misery to thousands of commuters.
But Stig really didn't let that slide. "Come on! You sound like a politician," Stig said.
After pressing him a number of times Stig finally squeezed an apology from the union boss
"Of course we are sorry for any inconvenience that this strike has caused but this strike is purely for your own safety and for no other reason," Hedley conceded.