No 10 insists it is 'confident' in AI summit despite possible Scholz snub
17 October 2023, 13:14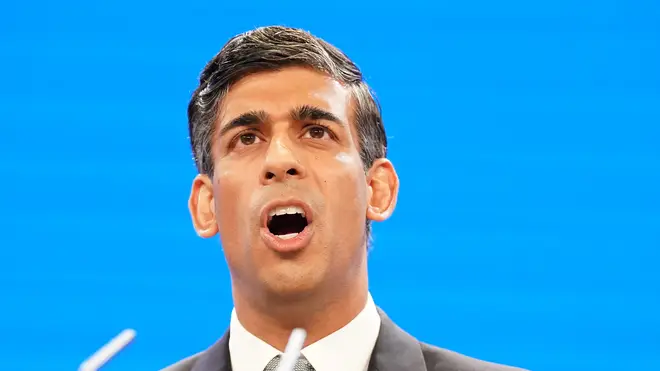 German Chancellor Olaf Scholz could miss Rishi Sunak's attempt to hold global talks on AI safety, according to reports.
Downing Street has said it is "confident" that key players will attend its artificial intelligence (AI) summit amid reports Chancellor Olaf Scholz of Germany may snub the summit.
Rishi Sunak hopes the summit on AI safety will cement the UK's status as a leading world player in the cutting-edge technology.
But it is not yet clear which international leaders will attend the gathering at Bletchley Park in November which is intended to discuss how to ensure AI can be used safely around the world.
The BBC reported that Mr Scholz could turn down the invitation, potentially leading to other leaders declining the chance to attend.
The Prime Minister's official spokesman said: "We are confident that the summit will bring together the right group of individuals to discuss this important issue.
"But I'm not going to get into speculation, it will be for other countries to set out their attendance."
The Cabinet meeting on Tuesday received an update on preparations for the summit, which has been championed by the Prime Minister.
The spokesman said it would be "the first time that international partners, AI experts and tech companies and civil society will come together in this way to build a shared understanding of risk and inform a shared approach to safety at the frontier of AI development".
"The Prime Minister made clear that it is only by managing the risks around AI that we can reap its benefits as a powerful tool for good; improving lives; boosting productivity; delivering better public services and growing our economy," Mr Sunak's official spokesman said.
The UK was "uniquely placed" to lead international co-operation on the agenda, Cabinet was told.
Technology Secretary Michelle Donelan and Frontier AI taskforce chairman Ian Hogarth both updated ministers on the preparations for the summit.