Lack of AI Bill disappointing, says technology committee chairman
7 November 2023, 16:04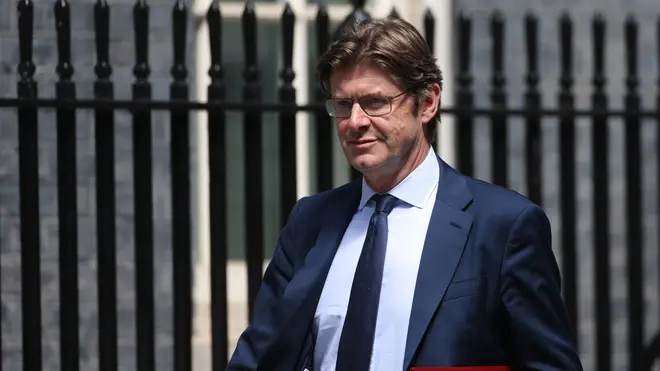 Science, Innovation and Technology Committee chairman Greg Clark warned the UK risked falling behind other countries if it did not legislate on AI.
The UK risks being left behind by other countries by failing to bring forward artificial intelligence-specific legislation in the King's Speech, one senior MP has said.
Greg Clark, chairman of the Science, Innovation and Technology Committee, said it was "disappointing" not to see an AI Bill in the wake of the UK hosting the AI Safety Summit last week.
At the summit, held at Bletchley Park, Prime Minister Rishi Sunak announced the launch of a "global hub" AI Safety Institute to test new AI models before they are released, and led the signing of the Bletchley Declaration by 28 countries, pledging to develop artificial intelligence safely and responsibly.
But Mr Clark said the UK risked squandering that progress if it did not move to address issues around the technology, including bias and privacy concerns, which the committee had called for a Bill to address in this session of Parliament.
"This new session of Parliament will be the last opportunity to pass significant legislation before the general election, and in all likelihood, before 2025," he said.
"It is therefore disappointing to see the Government decide against including an AI Bill in today's King's Speech.
"In March the Government said that it would consider legislating to establish 'due regard' duties for existing regulators, as part of the implementation of the high-level principles set out in the AI White Paper.
"In our interim report, we called for the introduction of such a Bill, and warned that if the Government decided not to legislate then it could be overtaken by other jurisdictions – particularly the European Union and United States.
"Since our interim report was published, both the EU and US have moved closer to setting de facto AI governance standards, and whilst the UK demonstrated its convening power at Bletchley Park, the international regulatory picture is likely to look very different by 2025 – simply put, it may by then be too late for the UK's approach to become the international standard.
"I would therefore urge the Government to reconsider its current stance, and commit to introducing a tightly focused AI Bill in the upcoming response to its White Paper consultation.
"My committee will continue to consider these issues in depth, including at our next hearing on Wednesday November 8 with the Department for Science, Innovation and Technology, and the Prime Minister's summit representative Matt Clifford."