Abba star warns of AI 'challenge' as music royalties bounce back post-pandemic
26 October 2023, 12:44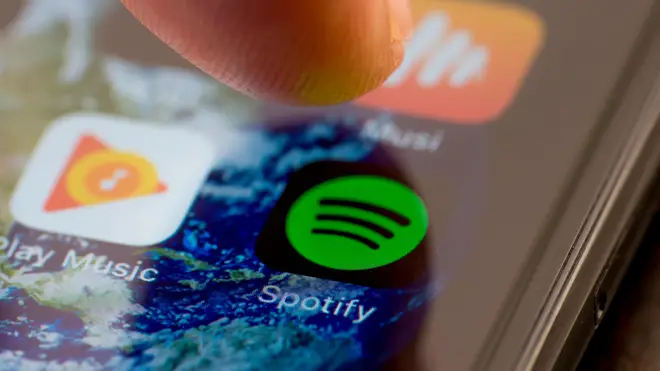 The income paid to creators for uses of their music has seen a growth of 28% from 2021 to 2022, according to CISAC annual report.
Abba's Bjorn Ulvaeus has warned of the "existential challenge" of artificial intelligence on the creative industry following a new report which shows royalty collections for songwriters and composers globally has recovered from the pandemic slump.
The income paid to creators for uses of their music has seen a growth of 28% from 2021's 8.5 billion euros (£7.4 billion) to 10.8 billion euros (£9.4 billion) in 2022 – a higher collection than the pre-pandemic level of 2019's 8.9 billion euros (£7.8 billion).
This has been driven by the growth in digital revenues, supported by the rise of streaming and music subscriptions such as Spotify and Apple Music, according to data published in the annual Global Collections Report by the International Confederation of Societies of Authors and Composers (CISAC).
CISAC is a non-profit, non-governmental organisation which represents member societies across the globe who collect and pay royalties to its songwriter and composer members when their music is used in broadcasts, concerts, bars and on streaming services.
The new data also shows that the music royalties generated from live and public performances has increased by 68% from 2021's 1.5 billion euros (£1.3 billion) to 2022's 2.5 billion euros (£2.2 billion) – but it has not quite achieved 2019's pre-pandemic figure of 2.7 billion euros (£2.4 billion).
This bounce back has been driven by festivals, music tours and businesses reopening in 2022.
It also showed that digital sources have overtaken broadcast as the main source of income for creators for the first time as subscription services continue to gain popularity.
Digital accounted for 38% at 4.1 billion euros (£3.5 billion) in 2022 while TV and radio made up 33% of the income at 3.6 billion euros (£3.1 billion).
CISAC president Ulvaeus wrote in his foreword to the report: "This year's results show that the collective management system, despite all the enormous challenges it faces in adapting to digital, is still robust and effective.
"CMOs (collective management organisations) have the backs of the creators they serve and are now delivering more money to more creators than ever before.
"And that is good news – because, fresh from Covid and the economic squeeze, what we now face is another very serious, existential challenge – that of artificial intelligence. AI will radically change the world for creators and the creative industry.
"It demands international leadership and a strong united front from all parts of the creative industry."
Reflecting on 2022's report, CISAC director general Gadi Oron added: "This is a remarkable return to growth as our whole sector fully recovers from the disastrous three-year pandemic.
"While live and public performance have bounced back strongly, the recovery is driven most of all by digital which has now become creators' largest source of income.
"Streaming and subscription have not just revived the status quo, they have transformed the market, changed the game for creators and paved the way for future growth."