UK will wait and see if China attends AI summit, says Sunak
26 October 2023, 16:04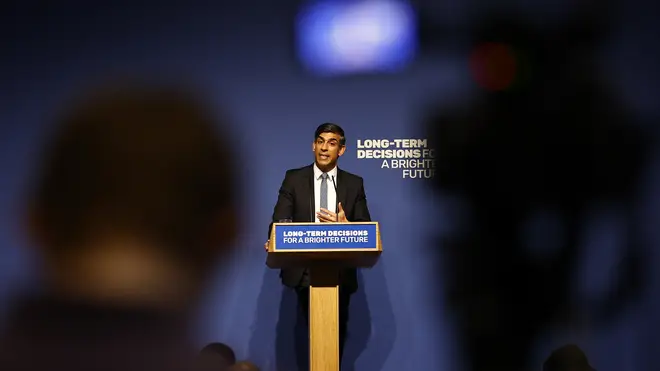 The Prime Minister defended the decision to have China present at his artificial intelligence summit next week.
Rishi Sunak has said it remains unclear whether China will attend UK's AI safety summit next week, despite Beijing accepting an invitation to the Bletchley Park gathering.
The Prime Minister, who used a speech on Thursday to give an "honest" warning about the dangers and possibilities of the emerging technology, said he could not say with "100% certainty" if Chinese officials would be at the summit next week.
The decision to invite China to the summit had caused controversy in some quarters, at a time when western relations with Beijing remain tense despite recent diplomatic efforts by the UK and US.
Liz Truss, who has long pushed for a tough line on China, urged her successor to rescind the invitation on Thursday and said she was "deeply disturbed" by the decision.
It comes after Deputy Prime Minister Oliver Dowden confirmed that the Asian country, which is among the powerful states trying to tap into the potential of AI, had accepted a British invitation to the summit.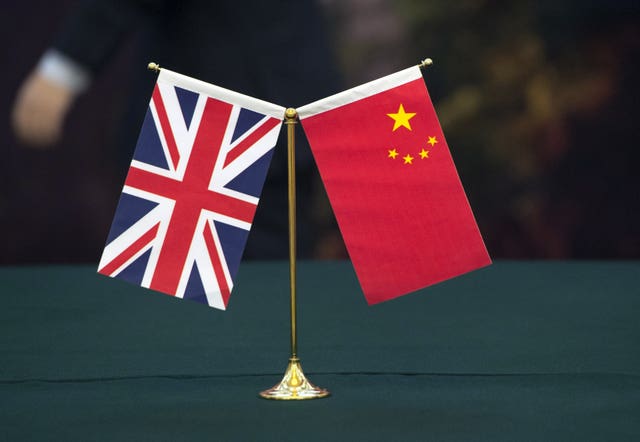 The Prime Minister defended the decision have China present, but told reporters: "I can't say with 100% certainty that China will be there."
He said it was "very consistent" with the UK's foreign policy to have the Chinese present, as the Prime Minister, a self-declared technology enthusiast, tries to position the UK as a world leader on regulating and managing the rise of AI.
A Chinese decision not to attend would mean that a key player in the growth of AI would be absent from the summit, which is taking place at the home of the celebrated Second World War codebreakers.
Mr Sunak said: "I know there are some who will say they should have been excluded but there can be no serious strategy for AI without at least trying to engage all of the world's leading AI powers.
"That might not have been the easy thing to do but it was the right thing to do."
Ms Truss, in a letter to Mr Sunak, said: "No reasonable person expects China to abide by anything agreed at this kind of summit, given their cavalier attitude to international law.
"I am therefore requesting that you reconsider the invitation you have extended to China to next week's summit."
Earlier Mr Dowden said that ministers would await and see whether Chinese officials actually arrive for the meeting next week.
He told BBC Radio 4's Today programme: "It is the case that they have accepted but we'll wait to see everyone who actually turns up at the summit.
"It is the case that you wait and see who actually turns up at these events."
He added: "We do expect them to come."
Downing Street said it would not be speculating on attendance.
The Prime Minister's official spokesman said: "We want to secure the right group of countries, the right group of businesses, but I remain confident that we will have that."
Asked about the criticism by Ms Truss, Number 10 said that its position had not changed.