TikTok prankster Mizzy arrested 'on suspicion of perverting course of justice'
26 October 2023, 14:04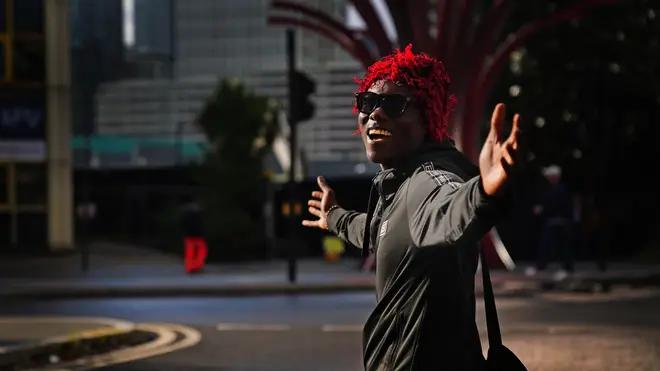 The prankster was due to stand trial for other offences but his defence told the court of a 'very serious' new allegation.
TikTok prankster Mizzy has been arrested on suspicion of perverting the course of justice, a court has heard.
The star, real name Bacari-Bronze O'Garro, appeared at Stratford Magistrates' Court in east London on Thursday morning after he was accused of posting videos on social media without the consent of the people featured in them.
The father of one is standing trial on four counts of breaching a criminal behaviour order after his defence lawyer Paul Lennon applied to adjourn the hearing after telling the court that O'Garro had been arrested on October 16 on suspicion of perverting the course of justice.
O'Garro's main witness in the case, who was due to give evidence on Thursday, was also arrested and both were released on bail under the condition that they do not contact each other "directly or indirectly", Mr Lennon explained.
Without his evidence, Mr Lennon said, O'Garro would not be able to have a "fair trial".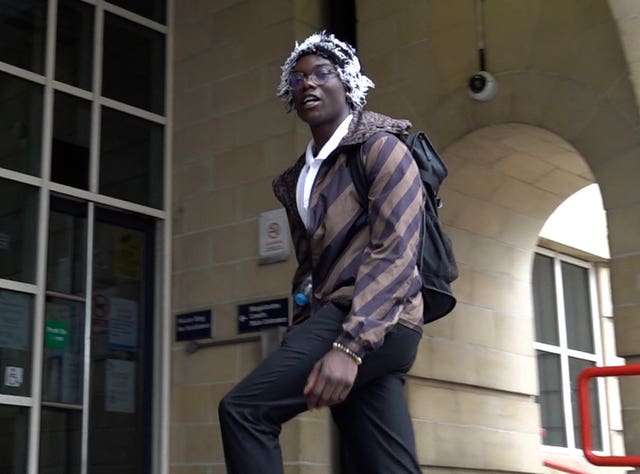 He told the court: "It was hoped that the sole witness in his (O'Garro) favour would be able to attend court to provide evidence in support of the defence.
"That is no longer possible.
"Last week Mr O'Garro and his first and only witness were arrest on suspicion of perverting the course of justice.
"Both were released on bail with the condition not to contact each other directly or indirectly.
"Had he (the witness) not been arrested on a very serious allegation he would have been here to give evidence on behalf of Mr O'Garro.
"It was hoped as of yesterday that the matter would not be proceeded with.
"Instead, he (O'Garro) was bailed until January 2024."
Judge Matthew Bone rejected the defence's submission and chose to proceed with the trial, telling the court: "The witness's unavailability was known on or before October 16.
"I am not prepared to adjourn this case.
"The trial will proceed today."
O'Garro's case was previously adjourned at the same court as he was accused of engaging in further "criminal activities", according to a joint submission by prosecution and defence lawyers at a hearing in September.
The trial on Thursday heard how O'Garro allegedly began posting videos of people without their consent just hours after a criminal behaviour order prohibiting him from doing so was passed on May 24 this year.
It was shown footage, shared on O'Garro's Twitter account on the night of May 24 featuring him in Westfield shopping centre, Stratford, with people visible in the background, as he tells the camera: "The UK law is a joke."
Just 35 minutes later, at 10:50pm, a second video was uploaded titled "Sainsbury's security are slow", showing him riding an electric bike at speed through a Sainsbury's store before breaking into the stock room and dodging staff.
He then fled the stock room, zooming down shopping aisles and at one point narrowly missing a woman and her baby in a pushchair.
On May 26, two days later, a third video appeared on the account, titled, I Finally Got A Job, which showed O'Garro cycling through a job centre.
When staff attempted to stop him, he could be heard saying: "Oh, I can't ride a bike here? I didn't know."
O'Garro claimed that one of his friends, who had access to his login details, posted the videos on Twitter without his consent.
Other videos shared on O'Garro's Snapchat account showed him grabbing hold of a schoolboy by his uniform and a second showing a man with dwarfism attacking him which O'Garro claimed were hoax videos made with their prior agreement.