Urgent appeals for missing people to appear on Trainline app
15 November 2023, 00:54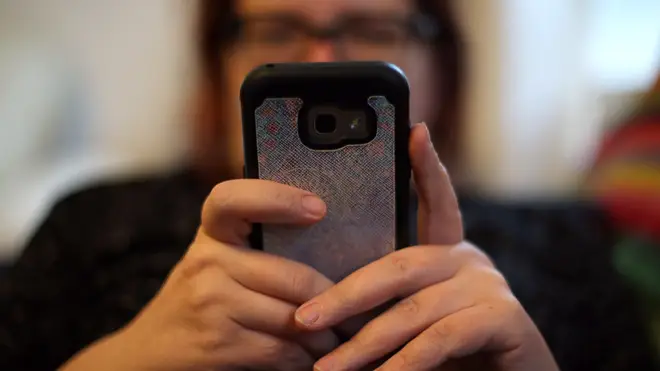 The initiative has the potential to reach millions of train travellers across the country.
A new initiative will aim to find missing people faster by issuing urgent appeals directly onto people's phones via the Trainline app.
The app will display images of people who have gone missing nearby and has the potential to reach millions of train travellers across the country, the charity Missing People has said.
The project has been supported by relatives who are still searching for missing family members.
The father of Andrew Gosden, who vanished more than 16 years ago, said anything that can help raise awareness of his son or any missing person is vital.
Andrew, from Doncaster, South Yorkshire, was 14 when he disappeared on September 14 2007 and his case became one of the most high-profile missing person probes in the North.
He emptied his bank account of about £200 and went to Doncaster station, where he bought a one-way ticket to London King's Cross.
His family and police believe he boarded a train at 9.35am, arriving at King's Cross at 11.20am.
CCTV images captured at the London station are the last known sighting of Andrew, with no further information about his movements corroborated by officers.
In 2008 Andrew became the first person to feature in a new nationwide milk carton campaign aimed at tracing missing people.
Two men were arrested in December 2021 by detectives investigating Andrew's disappearance but they were eliminated from the police inquiry in September.
Speaking about the Trainline project, Andrew's father Kevin Gosden said: "If this had existed back in 2007, Andrew's image could have been displayed to thousands of members of the public in the area where he went missing.
"Anything that can help to raise awareness of Andrew, and the appeals for any missing person, is vital in keeping the search active and ensuring people are continuing to keep a look out for those who are missing".
Mr Godsen added: "It's so important to have these appeals out there. You never know when someone might remember something, or may have seen a missing person.
"It's also important to know that there is help for anyone considering disappearing, including support that may help people take the step to return home, or think twice before leaving in the first place."
Paul Joseph, head of helplines at Missing People, said: "When someone vulnerable has disappeared, they can often use the transport network as a safe place.
"Missing People is so proud to be working with Trainline to raise awareness of individual disappearances.
"Together, we hope to raise awareness and potentially help find missing people. For the loved ones of those featured, knowing that action is being taken to find them, helps to keep hope alive."
A British Transport Police spokesperson added: "Rail passengers can play a vital role in alerting the authorities to people who are at risk. Your reports may help rescue someone from a dangerous situation or even save a life.
"There are over 2,500 stations and 10,000 miles of track in Great Britain. These new alerts are so powerful because they can harness the eyes and ears of people who may be in the same train carriage as a missing person."