Guidance urges parents not to buy smartphones for primary school children
7 November 2023, 20:24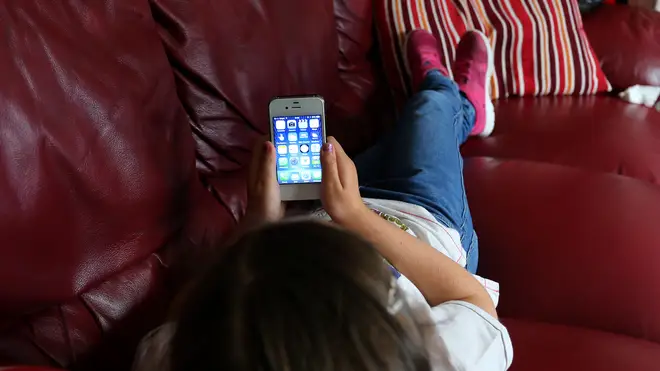 Education minister Norma Foley wants to limit younger children's exposure to potentially harmful content online.
New guidance urging parents not to buy smartphones for their primary school age children has been introduced
The Cabinet has approved a memo outlining the proposal which was brought by education minister Norma Foley.
The new guidance is available online and will be sent to all primary schools in the country.
The aim is to support parents of primary school children who wish to agree collectively on a voluntary agreement on the use of smartphones for their primary school age children.
It is based on a project involving eight schools in Greystones in Co Wicklow that saw parents of primary school pupils collectively agree not to buy smartphones for them.
Ms Foley's plan was prompted by concerns around the potential exposure of younger children to cyber bullying, violent and sexual content and other harmful content on phones.
The minister said that there were clear benefits to owning a smartphone but the risks they posed to children had to be managed.
Ms Foley said: "Principals tell me that online bullying using smartphones happens outside school hours.
"They can't control it. It happens outside of school.
"Children can be exposed to violence and sexual content that no parent would want them to see via their smartphone."
The minister's party leader, Tanaiste Micheal Martin, used his speech at the Fianna Fail ard fheis on Saturday to flag the move.
He told party members why he felt it was important to limit children's exposures to smartphones.
"One of the greatest challenges of today is helping children to navigate an online world, one which brings new threats and affects the ability to maintain healthy connections," he said.
"That is why we will be expanding guidelines and controls on smartphone access in schools – and every family and school will receive guidance on how to navigate this challenge with their children to keep them safe and healthy."