Sir Elton John's cash injection boosts music royalties start-up Audoo
10 October 2023, 11:54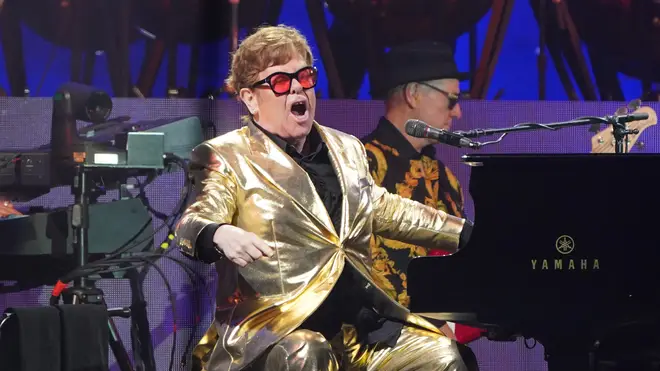 The veteran singer-songwriter and husband David Furnish have backed the company as part of a 5 million US dollar (£4.1 million) funding round.
Sir Elton John has become the latest major musician to pump cash into a British music technology firm which helps artists receive fairer royalty payments.
The veteran singer-songwriter, who headlined this year's Glastonbury Festival, and husband David Furnish have backed Audoo as part of 5 million US dollar (£4.1 million) funding round.
Luke Lloyd-Davies, of Rocket Entertainment Group, also helped support the investment, which has taken overall funding raised by Audoo to 22 million dollars (£17.9 million).
The cash injection adds Sir Elton and Mr Furnish to the firm's list of investors alongside Sir Paul McCartney, through his MPL Ventures investment business, and Abba's Bjorn Ulvaeus.
Audoo was founded in London by Ryan Edwards in 2018 in order to track the use of songs and collect royalty payments.
Sir Elton said: "Working as a musician can be seen as all glitz and glamour but for the vast majority of artists, especially new and emerging acts, this isn't the case.
"It's often brutally unfair and this sadly extends into being paid correctly.
"Right now, artists are not being paid accurately for their plays because the data simply doesn't exist.
"That's why we've invested in Audoo and their world-class technology and data, to help create a more transparent system for everyone, and ultimately to keep the music alive."
Mr Edwards said: "Being able to draw on the support of artists in our mission to revolutionise the royalty space has been key to Audoo's success, and we are incredibly proud to welcome even more icons to aid in the next stage of our journey.
"With Elton and David's strategic investment, we will be able to continue to champion and deliver a fairer and more transparent music industry for creatives to benefit for generations to come."